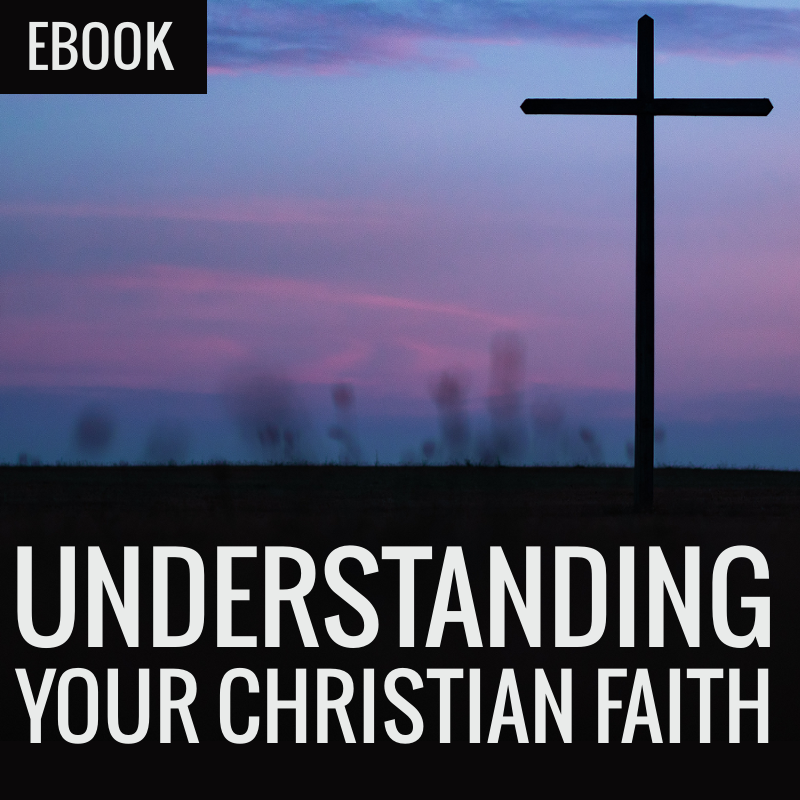 Understanding Your Christian Faith ebook
Understanding Your Christian Faith is for you if you are
new to the Christian faith
a long-time Christian but rethinking your faith
exploring Christianity
looking for better ways to share your faith
You get 2 e-books + 3 bonuses for $5
PDF and EPUB
Whether you have no grid for this Christianity thing or have lost sight of what is supposed to be so "good" about it, Dwight has a way of unpacking Jesus' life and motivation with warm clarity. Read this book and you will find a God who is powerful, beautiful, and most of all: mind bending, stomach churning, heart pounding in love with you. ~ Nate Ehresman

Dwight helped to shorten the distance I sometimes feel with God in such a personal and intimate way. ~ Fawne Granby, Founder, A Pathway Home

Dwight Clough has offered us a gift here, a guide to the most important conversation you'll want to have with your friends. ~ Joseph Steinke, 24-7 Prayer Global Team, 24-7prayer.com

I love reading Dwight's books. He takes deep truths and makes them accessible, engaging, and shareable. … This is really good stuff. ~ Pastor Israel Haas

I read your book and LOVED it. … It tackled deep, fundamental issues and questions in an easy-to-understand way without making light of their importance. ~ Holly, Missionary to Mexico

You write so engagingly! I LOVE reading your work. It pulls me right in. Every time! ~ Whitney, South Carolina

… masterfully and beautifully written, full of wise counsel [with] powerful kingdom truths. ~ J.P. Olson, Journey Into the Word with J.P. Olson, TheWordwithJPOlson.com

This is one of those books that makes you say, "Finally, someone said it!" Dwight pulls back the veil to a life-giving Gospel… ~ Keith Gilmore

Dwight Clough invites readers into the simplicity of God's deep love and affection for his children. ~ Rev. Steve Freitag, Director, CrossCounsel, CrossCounsel.com

This is really a book for agnostics as well as Christians because it clarifies so many issues and questions we all have. ~ Linda Donovan

You might think that you already know God. Or maybe you're pretty sure that you don't. Either way, reading this book could help you to think differently—and perhaps even better—about who God is and what God is like. ~ Brian White

…strips away all pretense…as real as it gets… ~ Fred Pings
You get 2 e-books + 3 bonuses for $5.
PDF and EPUB
EBOOK #1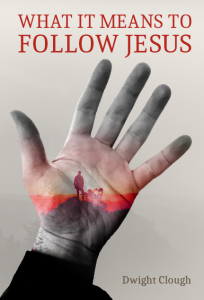 What it means to follow Jesus
For many years I've been troubled by questions like these:
Why do people "pray the prayer," but their lives don't change?
Are we all dirty rotten sinners?
If God's "plan of salvation" is so simple, why does Jesus use a different approach every time He talks to someone?
What's keeping us out of heaven? Is it guilt? Or is it something else?
Is "try harder" the only prescription we have for the struggling?
If we're hurting, does Jesus care? If He does, how does that help?
If we're saved by grace, why did Jesus tell the rich young ruler to sell everything he owned?
Why doesn't the Bible line up with my theology?
Sure, Jesus saves us from our sins. But what about the sins that have been committed against us?
What is the "good news" in the gospel?
For decades I wrestled with questions like these. Finally, after many years, I feel like I have answers—answers that satisfy me, and answers that seem to bring a great deal of comfort, clarity, and encouragement to others. That's why I think the most important book I've ever written is What It Means to Follow Jesus. I promise I won't use the same old tired pat answers and platitudes that we've all heard a thousand times before.
EBOOK #2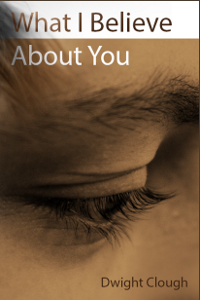 What I Believe About You
Who are you really?
What did Jesus do for you?
How does that redefine who you are?
Do we really have a dual identity?
Do you know what God says about your beauty?
Does our suffering make any sense? I mean, any sense at all?
How do you forgive others?
Why choose Jesus?
What do you do when Christian leaders disappoint?
How do you get started with the Bible?
Is the Bible full of contradictions?
What I Believe About You addresses these and other questions.
It also offers practical wisdom for living a life enriched with the presence of God.
Need an ebook reader? No problem. After you make your purchase, the download page contains links to readers for any device.
BONUS #1
Basics of Christianity
A one-page summary of the most important aspects of our faith
BONUS #2
A New Look at the Gospel
This is a 14-page paper that explains how my understanding of the gospel has changed over the years. In it I address the problem of God's anger, questions about hell, the seemingly contradictory passages about grace and works, why people "pray the prayer" and go on living exactly the way the always did, and my takeaway from experiencing a deeper connection with God.
BONUS #3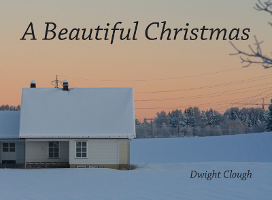 A Beautiful Christmas
A beautiful celebration of Christ's birth including the beloved "Good News of Great Joy" (be sure to see the video) which has been published alongside O'Henry, J.I. Packer, Mother Teresa.
Use the blue button to pay $5 via Stripe (a safe, easy-to-use payment processor), and you will receive immediate access to all of the above. Any questions or concerns, please contact me here
---
Prefer to pay with PayPal?
No problem. Use this button to pay $5 and gain immediate access to these ebooks: