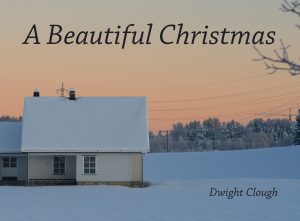 Full color, 76 pages, beautiful images, 8.25″ x 6″, $20
Kindle e-book $5.99
You can preview my proof copy of the book here
See a reading from this book in video below
Perfect gift idea!
The One who was born under the star still wants to be found. He wants to be found by every part of us, including the parts that forgot to look. He wants to be found not only by the religious part of us, but also by the scared part, the tempted part, the angry part, the apathetic part, the hopeful part. Let's take the journey to Bethlehem. Let's find the One who came to put us back together. Celebrate this beautiful season with me with freshly rendered scriptures, thoughtful meditations, and beautiful images. (See review below…)
By the way the little girl I talk about in that video—the girl on the swing—she was behind the camera filming this. Liza is a graduate of the School of Digital Filmmaking, University of the Nations, Kona, Hawaii.
Video credits: Music by BenSound.com specifically November and Better Days. Image credits for video: All images modified (cropped at least); inclusion does not imply endorsement; alone in the snow image by Alexander Lyubavin, Flickr, CC2.0; Christmas lights image by Kevin Dooley, Flickr, CC2.0; girl on couch CC0; trudging uphill, Matt Turner, Flickr, CC2.0 (sorry, I don't have the link for this one—if you find it, please send it to me); old barn CC0; discouraged man CC0; sheep CC0; bright light CC0; heaven opening CC0; man dancing image by Mish Sukharev, Flickr, CC2.0; stars CC0; child in field CC0; bird in sky image by Sunny, Flickr, CC2.0; girl in swing by Dwight Clough with modifications by Hans Clough, all rights reserved; book cover based on photo by geir tønnessen, Flickr, CC2.0.
I just got a copy of your Christmas book, A Beautiful Christmas. It is probably one of the sweetest contemporary books for Christmas that I have ever read. It is definitely who you are. You are a fine wordsmith capable of "leaping tall buildings with a single bound." I can't tell you how touched I was by your personal telling of this marvelous story that everyone knows, but with the approach of one who's living the story from the inside out. My goodness, I've only read half the book and I'm in awe of your talent. … your writing is also whimsical full of emotion and transparency. Thank you for making me feel good this afternoon. … I was not underwhelmed… Mike Kellogg, from Facebook