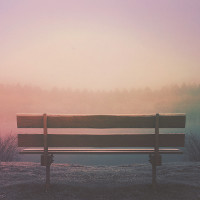 Then one of the elders said to me, "Do not weep! See, the Lion of the tribe of Judah, the Root of David, has triumphed. He is able to open the scroll and its seven seals." Revelation 5:5
What happens when you open the scroll? Judgment comes. History ends. Eternity begins.
Why can't anybody open the scroll? Because too much is at stake. Every precious person that God loves has no defense against judgment until he or she is hidden in Christ.
What is the message? Before the lifeboat pushes away from the sinking ship, God is looking around one more time to see if there's anyone else who wants to climb aboard.
God is protecting His children from judgment. We may have troubles, but the judgment of God does not fall on us. There is a very important difference. In judgment, God is letting the wicked person know what He thinks of sin. In our troubles, God removes impurities so He can reveal what is beautiful inside us and inside God.
Do you have troubles? If you are a believer, your troubles are not a report card on your performance. Your troubles are an opportunity for God.
Dwight
PS. How do you overcome disabling beliefs? That's our Inner Wealth topic on Saturday, 8/24/2019.
Filed under: Uncategorized