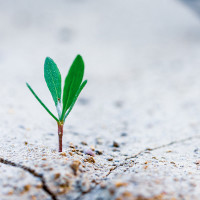 But after the three and a half days a breath of life from God entered them, and they stood on their feet, and terror struck those who saw them.—Revelation 11:11
The #1 evil man on earth kills God's two witnesses and refuses them burial. The whole world celebrates, but nobody counted on the power of God. God makes it abundantly clear that life and death belong to God, not to the beast.
God could have let them lie and resurrected them along with everyone else later on. But He doesn't. He sends a clear message: Even though the world has gone mad, God is still in control.
Sometimes nothing in our world makes sense, and it seems that evil has really triumphed. But God still knows how to bring life where it is needed, hope where it is lacking, and power to those who have no strength.
Dwight
PS. How do you overcome disabling beliefs? That's our Inner Wealth topic on Saturday, 8/24/2019.
Filed under: Uncategorized