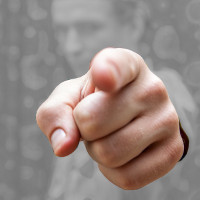 Hi
I've been thinking about why we get stuck—why we don't move forward. I think one reason we don't move forward is blame. There's a problem, and sometimes we look for someone to blame instead of looking for a way to solve it.
In this video I look at the problem of blame, specifically as it relates to our war on poverty. https://youtu.be/B-_GBFEsaTM
Here's how to find Rethinking Our War on Poverty on Amazon, and here's a link to more information.
Dwight
Filed under: Uncategorized