How did you come to faith? Who was part of that chain of influence that brought you to Christ?
View my story here, along with some thoughts on how you can bring eternal good into someone else's life.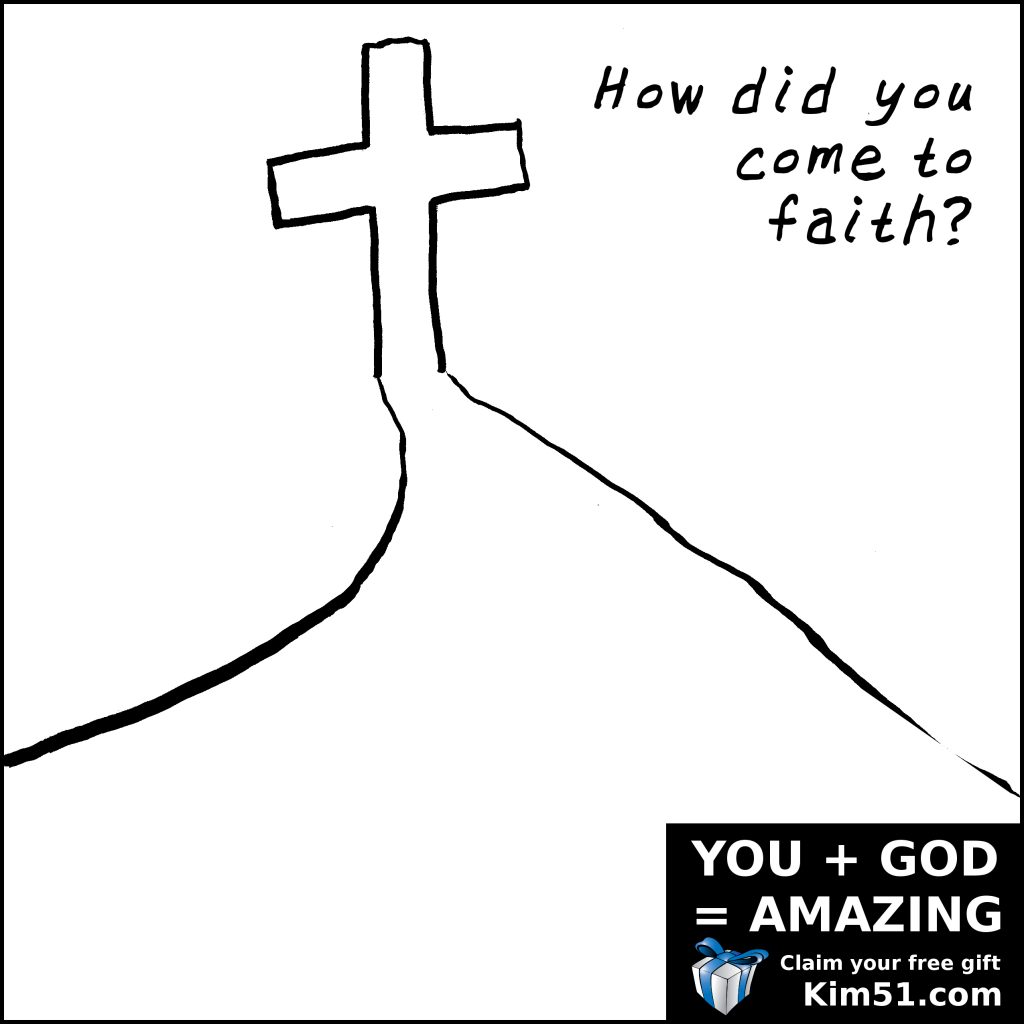 5 Amazing Possibilities
Possibility #1: Discovery
When I was nine or ten years old, my dad, an Air Force Sergeant, was reassigned to Fort Fisher, a little radar site on the North Carolina Coast. We moved into a rental home off base, and one Sunday, we found ourselves—at the invitation of my dad's coworker—at the Carolina Beach Community Church.
Wow! This place was different. The pastor, instead of wearing those robes that ministers wore, dressed in regular clothes. He talked about stuff he really seemed to care about. He laughed, and sometimes, he cried. Afterward, nobody seemed to be in a big hurry to leave. The stood around and talked, sometimes telling stories of what God had done in their lives.
Then one night the pastor came over to our home and talked to my dad about how he could find eternal life through Jesus Christ. My dad opted in, and a couple weeks later, the pastor came back to talk to my brother and me. When I prayed, I really could sense the Holy Spirit swooping down from heaven and cleaning out the inside of my soul.
That moment in time set our whole family on a different path. We started heading in a different direction, filled with a new hope.
That night in 1968 my world and my life changed. Because of Pastor Marshall Weaver I'm in a very different place today that I might otherwise have been in.
Your gift of influence opens up amazing possibilities. This is why the gift of your influence is so very important, and so very needed. I've identified five of these amazing possibilities, and the first one is discovery.
Right now, someone in your world needs you to help them discover a new path, uncover a new paradigm, find a new way.
Life can be full of dead ends. We chase what seems to be important, only to discover it doesn't give us what we want. We try something, and it doesn't work. We try something else, and it doesn't work. After a while, all the paths we thought were good, end up going no-where.
We end up losing options. We end up losing hope.
That's why we all sometimes need someone else to come along and show us an alternate route. This is where breakthroughs take place in our lives—we discover a new path, a path we didn't even know was there.
We need someone to help us. And that someone could be you.
If you're not already receiving this blog via email, here's where you can sign up. Unsubscribe anytime.
Filed under: Uncategorized