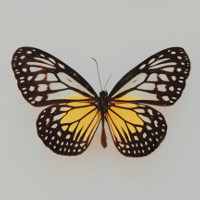 The Spirit of the LORD will come upon you in power, and you will prophesy with them; and you will be changed into a different person. 1 Samuel 10:6 (emphasis mine)
Samuel is telling Saul how his life is about to turn upside down. God gave Saul a big job, but He never expected him to do it on his own. God was ready to partner with him. God wanted to turn Saul into a great leader.
God gives us gifts and God gives us power for a purpose. He is changing us into the people He wants us to be.
The phrase "you will be changed" is one of the most significant in all the Bible. God is constantly looking for opportunities to transform us. Most of the trials we have in life are merely God's attempts to maneuver us into a position where we face the truth about where we're at so that God can tell us the transforming truth about who we are.
Dwight
PS. Our Inner Wealth topic for October 5, 2019 will be "Little known secrets for mind renewal"—an explanation of how we life-transforming paradigm shifts from God. (See Romans 12:2.)
Filed under: Uncategorized