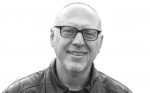 Here's what I offer. Enjoy!
QUICK UPDATE: I haven't launched the Heal Our World podcast yet, but I'm working on it. Check back!
Want to deepen your relationship with God? What It Means to Follow Jesus is the book for you. "It tackled deep, fundamental issues and questions in an easy-to-understand way without making light of their importance." (Holly, Missionary to Mexico) What I Believe About You is an earlier book covering similar themes, but still good. One of my life goals is to help move the church away from transaction salvation. I explain this in detail in Am I going to heaven when I die? I probably gave that book the wrong title. A better title would be: "Why praying a prayer doesn't (by itself) get you to heaven … and what you need to do instead."
How do you really overcome anxiety, addiction, anger, and all kinds of bullies? You need the transformation that only Jesus provides. Problem is: Most Christians have no idea how this works. Neither did I. For decades. But then I made a discovery I would love to share with you. Start with The Gift of Transformation—the story of how God healed our marriage and transformed our lives. Then you might want to check out my course: How to Forgive. And then you'll want to dive into the book or the course, Spiritual Self Defense. For even more, check out the Inner Wealth Archive.
Ready to tackle the Bible? The Bible is a big scary book, right? No. Not anymore. Rediscover God is your gateway into the story of Jesus and basics of the Bible. If you like what's there, you can continue the journey with The Easy Bible® Volumes Three and Four. Or, if you're looking for a guided tour through the entire Bible, then Bible Made Easy is your book. Most people who try to read the Bible get bogged down and quit; I'll make sure that doesn't happen for you.
Want to make a difference? Making A Difference will show you how. Featuring contributions from a dozen Christian leaders including best selling author Jerry Jenkins.
Want to author your own book? Check out my course, How to Write and Publish Your Book…
Do you hate how politics destroys friendships? Then I think you'll love Dove for President. One of my life goals is to change the mindset of our nation from win-lose to win-win. You'll see an outside the box solution to that in Rethinking Our War on Poverty. You might also want to watch this powerful and thought-provoking video: I decided not to hate you.
Do you love Christmas? Are you, like me, carried away by a sense of wonder? If you are, you'll want to watch my video and get a copy of my book, A Beautiful Christmas. "…one of the sweetest contemporary books for Christmas that I have ever read." (Mike Kellogg)
Love inspiring stories? I think you'll like Amazing Faith, Weathering Storms, and/or The Gift of Transformation.
Into quirky Christian fantasy? Then I think you might like The Man from Sun Prairie, or The Tyrannosaurus Who Wanted to Be a Vegetarian.
Want a sampler? For a single book that contains excerpts from many of these books, try Adding Value.
---
IMPORTANT UPDATE: My Facebook account was hacked in July 2021, and I have not yet been able to regain access. Some or all of the Facebook links below therefore might not be available.
---
---
Time out! (resources continued below)
Are we friends?
If you want what I share with my friends, it's here (and yes, it's free)
---