bit.ly/AuthorNow redirects to this page 🙂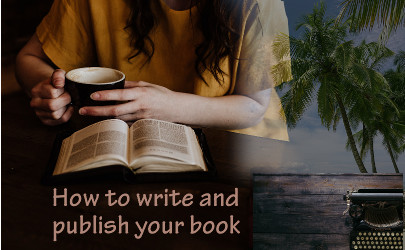 If you want to author a published book, I can help you. I've helped dozens of people like you turn their dream into a reality. I understand the entire process, and I can walk you through it.
Over the next 12 lessons, I'll answer your questions:
What marks a new author as an amateur? How do you avoid that?
Is your writing good enough to get published? If not, how can you fix it?
What is vanity publishing, and why should you avoid it?
What scams take advantage of new authors? How can you avoid them?
What embarrassing mistakes do new authors tend to make?
How much money will you make as a new author? (Hey, I'll answer that one right now. Hard to say. You might make millions. But you probably won't. You might lose money. I'll help you avoid that. Selling books is typically not an easy way to make money. However, you can use your book to make money even if you never sell a single copy. More about that in Lesson #7.)
While I cannot and do not offer legal advice, new authors do sometimes make stupid mistakes that can land them in legal trouble. I'll help you avoid that.
How do you get your book written and published sooner rather than later? (I once wrote AND published a book in less than 24 hours. I'll show you how. That's in Lesson #6.)
I'll explain why most new authors should self publish and why most people who self publish do it wrong, but how you can do it right.
What is an ISBN? Why do you need one? Where can you get one for free?
What is a copyright page? Why do you need one? What goes into it?
How do you get your book copyrighted?
When do you need a model release?
How do you create a book cover for free?
How do you publish an e-book? How do you publish in paperback?
How do you get your book on Amazon?
If you need help, what kind of help is available, and what should you know before you hire someone?
Is there a fee for this course?
Yes, there is.
Try out the first two lessons for free. If you like the course and want to continue, then I'll give you some options as far as payment.
How much is it?
Way too little.
I know, I know. I ought to listen to my wife and charge more. But I think about people who are struggling and I always want to make it affordable for everyone. It's one of my faults, and I'm working on it…
Okay, ready? Let's dig in…
Recommended resources and sample books
Yes, these are referral links so there is a danger that I might make money if you click through and purchase…
More resources
LibreOffice, a free alternative to Microsoft Word (scroll down for the most recent stable version)
Download GIMP, a free alternative to PhotoShop
AWeber, an email list management service—I've experienced excellent customer service from these folks (and, yes, this is a referral link)
How I Sold 1 Million eBooks in 5 Months
Dan Poynter's Self-Publishing Manual: How to Write, Print and Sell Your Own Book (Volume 2)
1001 Ways to Market Your Books: For Authors and Publishers, 6th Edition
About Dwight Clough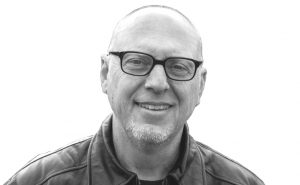 I am a national award-winning writer, published author (20+ books), ghostwriter, and publishing consultant. Since 1983, I have worked on a wide range of writing projects for thousands of enthusiastic clients. I've helped clients write, rewrite, and publish their books.
I specialize in Christian inspirational, life story, devotional, educational and leadership books, but I've worked on other book projects ranging from microbiology to mental health.
You can reach me here: