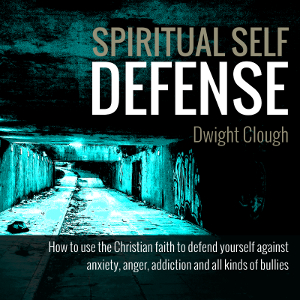 Try out this course for free!
No sign up
No credit card
Details below…
Here's what you need to know…

You receive:
Textbook in digital (pdf) format ($51.44 value)
All the videos from the Spiritual Self Defense DVD ($29.95 value)
Guided tour helping you get through all the material
Additional instruction
Access to Dwight's private Facebook group
You get the first 5 lessons free
Then decide if you want to continue with the remaining 21 lessons. If you continue, you pick the course fee that fits your budget. Affordable for all. Guaranteed.
We asked 678 people to tell us what they think…
"I couldn't imagine my life without it. It has changed the way I think, the way I pray, the way I relate to God and others. It's something I can always turn to when life seems to go wrong."
"…it opened me up to receive God in a way I never had before."
Spiritual Self Defense is nothing new. It has been known and practiced for a long time under many different names. It is a gift Jesus gave His followers, and it's found throughout the Bible. Unfortunately, it isn't well understood by most people.
The spiritual formula for SSD is found in John 8:32: "You shall know the truth, and the truth shall set you free."
Great verse, right?
Here's the problem: Many people know the truth, but are NOT free. They wrestle with anxiety, anger, addiction, and all kinds of problems. What went wrong? Where's the disconnect?
Jesus fully understood that disconnect. If you carefully read the Gospels (Matthew, Mark, Luke and John), you'll see that He is dealing with that disconnect all the time. In the Spiritual Self Defense course, we explain that disconnect, and give you step-by-step instructions for overcoming it. You'll learn about the wall in your mind, the four kinds of lies we all believe, the two ways of receiving truth, the real link between truth and freedom, and much, much more.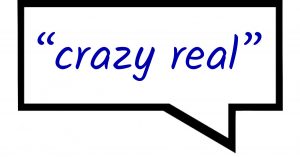 Hi! My name is Dwight Clough.
On September 13, 2001, my life changed.
No, this wasn't the day I started following Jesus—that happened much earlier in 1968—but this was the day I saw Jesus do something I never knew He could do.
We were desperate. (I think many people who discover Spiritual Self Defense start out that way.) My wife was suffering from disabling panic attacks.
What do you do when you're a devout Christian and you suffer from panic attacks?
Pray? Check.
Ask others to pray? Check.
Get Christian counseling? Check.
Go to the doctor? Check.
Get medication? Check.
Did it help? A little.
Years went by, and we had tried everything in our little bag of tricks. Nothing really worked.
So there we were in Steve's office two days after 9/11. To be honest, I spent most of the meeting grilling him with questions. We laugh about it now, but back then I was deadly serious. My wife had been through emotional purgatory, and I wasn't going to take a chance that someone would make it worse.
About two o'clock the afternoon of Thursday, September 13, 2001, I stepped out of the room for a few minutes. Steve prayed with my wife and applied some techniques I've since labeled Spiritual Self Defense. Kim's panic went from a 9 to a 1.
Permanently.
Yeah, yeah, I know. There are faith healers out there who do or seem to do amazing things in the name of Jesus.
But this isn't faith healing. This is a troubleshootable process that will work for almost anyone who is willing to invite Jesus in.
That brief visit launched Kim and me on a journey that changed everything for us. It transformed our marriage. It changed the way we experience God, how we see ourselves, how we experience life. The Bible has come alive to us in ways we never expected. And we've seen this process of Spiritual Self Defense empower people to overcome addiction, to recover from grief, to resist temptation, to overcome anger issues, and the list goes on and on.

(One of our 678 describes what it was like to witness Spiritual Self Defense for the first time.)
Your world will never look the same
When I was a kid, my parents bought some dining room chairs—typical 1970 styling: an abstract print on padded vinyl over a metal frame. Gaudy? Yes! But back then everybody liked that kind of thing. Anyway, I looked at this abstract print and saw flowers. For the next two years, every time I looked at those chairs, I saw flowers. But then one day I realized those weren't flowers at all. They were cows! From that point on, I never saw flowers on those chairs. I could only see cows.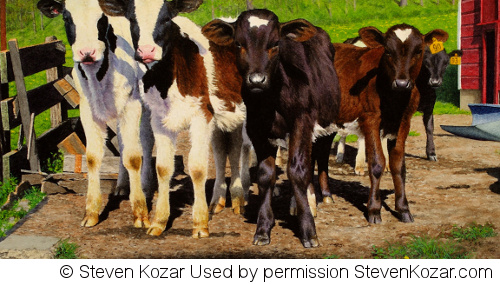 I guarantee you this: Once you "get" Spiritual Self Defense, you will never look at your world the same ever again. I've had people say (and I've experienced this myself), "I feel a thousand pounds lighter. The colors are so much brighter." Everything changes.
Everything.
Why? It's simple, isn't it? Jesus said, "You will know the truth, and the truth will set you free."
When you get freedom from Jesus, I assure you, it will be like nothing you've ever experienced before.
You'll find peace.
"It is a tool that helps me find peace in this chaotic world."
"I am more at peace with myself and others (mostly family but friends, too). I have a better sense of God's love for me, too."
"…the results were so peaceful—a beautiful vision! I had never heard from the Lord like that ever before."
Things will look and feel different.
"It's an everyday change of how I view myself, God 'n others."
"…it changed the way I think, react, see myself and most importantly, how I am in relationship with God."
It helps you grow.
"God showed me that this would help me grow, learn about Him and myself."
"Mr. Clough takes us into the heart of a seasoned spiritual leader and shares with us his secret to spiritual victory…a must read book…" Dr. Dwight A. Perry, Regional President/Executive Minister, Converge Great Lakes (speaking of the Spiritual Self Defense textbook)
It opens up a new relationship with God.
"I'm allowed to bring my entire self to God."
"I'm a better friend of Jesus…His truth is setting me free to love myself better, God more, others more."
You'll find freedom.
"…an easy to understand path to freedom… Once I started reading I couldn't put the book down and really recommend reading this with a friend or group to get the full effect…" Jennifer Thorn, Anything is Possible Inspirational Blog, JennThorn.blogspot.com
Can you guess that we're a little bit excited about this?
"Its life-changing truth and freedom has me wanting everyone to experience Him in that way…"
So… Why don't more people know about and practice Spiritual Self Defense?
Here's one person's take on that: "Many are in denial of their need, like me back then thinking I had forgiven and dealt with my anger! (Ha!)"
Hmm…
Let me put it in different words: Not everyone is ready for this.
"[It] can be scary! …Trusting God is vital and most of us have been given a view of God that is intimidating."
"It can be really scary, looking at what has happened in the past and what I believe about myself as a result."
So, what motivates people to overcome those fears and step into this beautiful life God has for them? I get all kinds of answers.
"Living in the light is scary because it's foreign. But living in the light is where God wants me…"
"I knew something had to change, going around the same mountain one too many times."
"I thought I could put the past behind me and deal with it, I came to the end and realized I couldn't."
Questions people are afraid to ask #16
Q / If I stop running and turn around and look at myself [and at Jesus], will I discover some awful truth about myself?
A / My experience has been the opposite. I never knew how much Jesus liked me. Truth—instead of being scary and demeaning—has been deeply comforting and encouraging.
The reality is this: We all stay in our comfort zone EVEN if it's uncomfortable. Many people would much rather put up with their problems than break through to the other side because, "Hey, they're my problems." They're familiar. They may bring pain, but it's what we're used to.
If that's you, then you'll need to find the courage to break out of your comfort zone. Jesus will grant you the courage you need if you ask Him.
I should probably let you in on a little secret, however.
Jesus doesn't leave people in their comfort zones. Sooner or later, He will make sure your boat gets rocked.
Does He do that to you because He doesn't like you? Does He rock your boat because He's angry with you?
Quite the opposite! He likes you a great deal. And He—above any other—knows what's really inside you, what good you're capable of if only you find what He has for you.
One person put it this way: "The only thing that helped me move forward was hating the life I was in…"
What gets people to try this? One respondent said, "[It was] first presented as a ministry that might help you if you have besetting sin, or emotional problems that just don't go away."
Let's use that word, "might." It "might" help you.
Question #3
Q / Will it work for me?
A / That depends on you. Spiritual Self Defense requires the courage to look honestly at yourself and to take a journey that your friends might not be ready to take with you. Somebody in your world needs to be first, and that somebody might need to be you.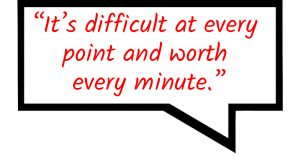 "… it's hard and it takes a lot of courage."
"[You] just gotta be ready."
"…it's easier to hang on to what we know. The familiar can be comfortable even if it is negative & chaotic."
"It's not a new formula. It's not a weird cult… Not a new technique or trick."
Price information
How much is this going to cost?
Here's my pledge to you. I will make this course affordable for you—even if I need to change the price just for you. That's a solemn promise. I will not pressure you into something can't afford.
Yes, I have a price for the course. But if that price doesn't work for you, we'll figure something out. Don't worry. No stress. Just start experiencing the benefits of Spiritual Self Defense right here…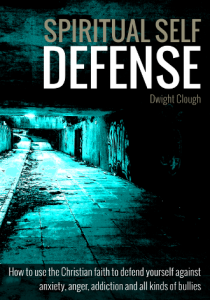 Spiritual Self Defense is available as a textbook, DVD, and a course. Here's what's included:
Spiritual Self Defense textbook
100+ learning aids including diagrams, illustrations, tables, sidebars, memes
125+ discussion questions, 30 journal prompts
90 comprehension questions with answer key
glossary, index & detailed table of contents
10 decision maps
130+ photos
7×10, paperback, 290 pages
Available with color ($51.44) or black & white ($30.42) interior
Also available as a Kindle e-book, color only ($51.44)
180 minutes
Corresponds to and supplements the textbook; 11 DVD chapters
Instruction, insights
Live group discussion
$29.95
Save by purchasing DVD & textbook together
Spiritual Self Defense course (this page)
Textbook included in digital (pdf) format ($51.44 value)
All the videos from the Spiritual Self Defense DVD ($29.95 value)
Guided tour helping you get through all the material
Additional instruction
Access to Dwight's private Facebook group
In Spiritual Self Defense, I take everything that I hint at in all my other writings and spell it out in clear, unambiguous detail. If you want to know, step-by-step, how to experience the transformation Jesus offers, this course is for you.
Find inner strength and unexplainable peace. Overcome a painful past. Melt away anger and anxiety. Forgive others easily. Become addiction resistant and stress free. Walk away from Try Hard Christianity into a beautiful friendship with Jesus. On September 13, 2001 our lives changed. Yours can too. This course will show you how.
Here's what people are saying about the textbook.
"…practical tactics and strategies for dealing with temptation and suffering…Dwight challenged my own notions about how to address spiritual issues…" Dr. Joseph Towles, University of Wisconsin–Madison
"…a winning strategy that will take you to a whole new level in your relationship with God and bring peace and joy into your life." Tom E. Smith, Author, Captured by Sacred Love, ChristAdventures.com
"…easy to follow…a work long needed in the life of the Church… You'll instantly feel like Dwight is a friend…" Rev. Steve Freitag, Director, CrossCounsel International Ministries, CrossCounsel.com
"Jesus shows up in these pages. …Dwight makes complex ideas approachable, understandable and fun." David Schrank, Nurse, Sun Prairie, Wisconsin
"…a fresh perspective to the greatest spiritual self defense of all. …Spiritual Self Defense changes everything…" J.P. Olson, Journey Into the Word with J.P. Olson, TheWordwithJPOlson.com
"If you are…too honest with yourself to settle for fluffy inauthenticity, this book is for you. …easy-to-read articulation of deep concepts…" Ryan Roling, Instructor, Madison College
…a man in our fellowship…fell to despair and drinking again…to his great dismay. He was desperate enough to read your book, and did so in two days, saying: "This is the best book I've ever read to help me with this! He's saying a lot of things about lies I've believed and I'm seeing now from my childhood where this comes from! It's like I get near to success and victory and I sabotage myself! He's talking about why I turn to drinking! I want to read it again and take notes. And I'm not the only one! 60% of Christian men have a problem like this with alcohol. It's a plague! Lord Almighty, this could help a lot of people!"
Price information #2
If you're like me, you scroll down until you find the price, and then you decide if it's worth trying. I get that. After all, who wants to get roped into something you can't afford.
Yes, I have set a price for this course. But here's the reason why I'm not putting it on this page: Some people will look at the price and decide it's too low. Some people will look at the price and decide it's too high. I don't want that to happen to you. I want you to get the benefit of this course. Price really is secondary.
I've set a price that I think is fair. After you complete a few lessons, I think you'll agree with me. But if you don't, no worries. You can pay more. You can pay less. We'll figure out a price that works for you. We got you covered. No hassle. No pressure. No problem.
I've been about as broke as you can be and still survive in America. But somehow, I always found a way to pay for what God wants to do in my life. I just figure my wife is worth it; I'm worth it; Jesus is worth it. Don't worry about the price. Let's just get started…
On September 13, 2001 our lives changed. Yours can too. This course will show you how.