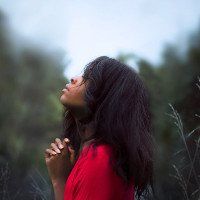 See video here, and/or read on:
Some people seem to think that we shouldn't ask God for much. If we ask for a lot, we're being greedy, so God will disapprove and turn down our requests. But that isn't what the Bible teaches. "Ask of Me," God says, "and I will give you the nations as your inheritance." (Psalm 2:8) God is able to do "exceedingly abundantly above all that we could ask or imagine. (Ephesians 3:20)
So … then, we should all ask for a mansion and a fleet of Cadillacs, right?
Not exactly. The key is in 1 John 5:14-15: "This is the confidence we have in approaching God: that if we ask anything according to his will, he hears us. And if we know that he hears us—whatever we ask—we know that we have what we asked of him." (NIV)
Getting what we want from God becomes so much easier when we start wanting what He wants.
Dwight
PS. What role does the past play in your transformation? How do you overcome a painful past? Should you forget the past? Why doesn't that work, and what can you do instead? How do you safely process painful memories? We'll be addressing these questions for Inner Wealth subscribers starting 4/6/2019.
Filed under: Uncategorized