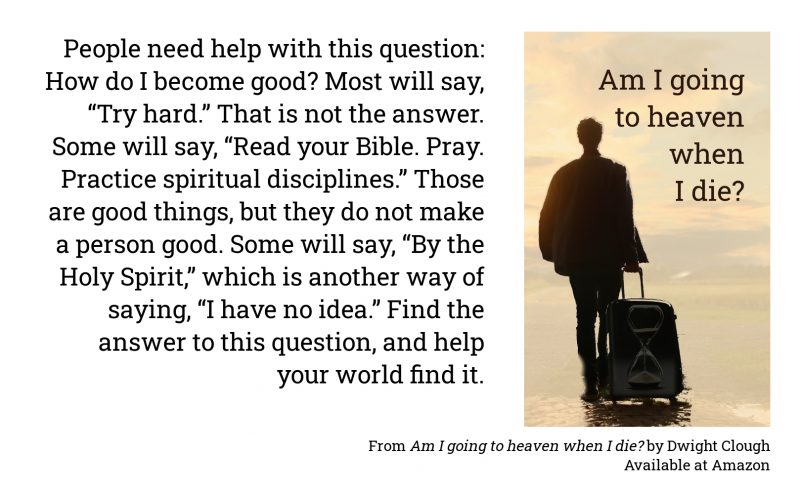 Why are families in turmoil? Why is our nation torn apart? Why do churches split? Why do people struggle with the same sin for years? The answer to these and a hundred questions like them is the same: Because people do not know how to become good.
It's a simple question. How do I become good? Yet nearly every prescription I've heard over the last 50 years does NOT work. I know. I've tried them. They don't work.
That's unfortunate because there is an answer, and it's not all that complicated. But it eluded me for many, many years.
I'm planning to answer this question, Lord willing, on Sunday morning, October 25, 2020, at the Wesleyan Bible Church, 113 Second Street, Pardeeville, Wisconsin at 10 am. Then the video will be available at 6 pm on the church's Facebook page here…
Dwight
Filed under: Uncategorized