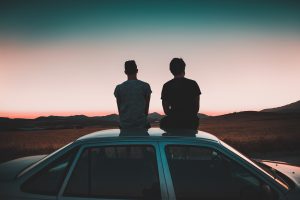 I was talking with my brother Dan yesterday about why I wrote Am I going to heaven when I die? I explained to him that many people think they settled the salvation question long ago, but didn't. They think they're headed for heaven, but aren't. They haven't stopped to take into account what Jesus actually says about eternal life.
I can always count on Dan to be honest with me. And he was. "Books," he said, "I don't much read. But I'll read an email."
"So if I put the book into a series of emails," I asked, "you would read them?"
"Maybe I would," he said.
So I'm gonna start with that. Here goes. This first excerpt will be short:
Eternal life is not a trinket that can be obtained without life-change.

It is a free gift, and it will cost you everything.
Dwight
Filed under: Uncategorized