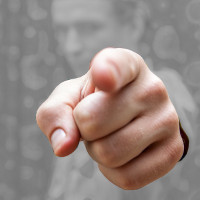 Blaming poverty on someone or something does not get people out of poverty.
We are in the middle of a huge cultural war and much of it centers around who to blame for poverty. Some want to blame the poor. Some want to blame systems, corporations, or political parties.
This fight does NOTHING to help the poor. Instead, we could and should be focusing on getting people out of poverty one family at a time.
Why does that seem like such a strange idea?
Any time any person rises out of poverty, that's a win for all of us. We're all in this together. When one person suffers, we all suffer. When one person wins, we all win.
We can win this war on poverty, but it will take mentors and coaches who can help people identify, cultivate, and deploy the value they have to offer to their world. There's a way to reward these mentors and coaches without spending a dime of government money.
I outline that in my book, Rethinking Our War on Poverty, and you can learn more at WeWillEndPoverty.com.
Dwight
Filed under: Uncategorized