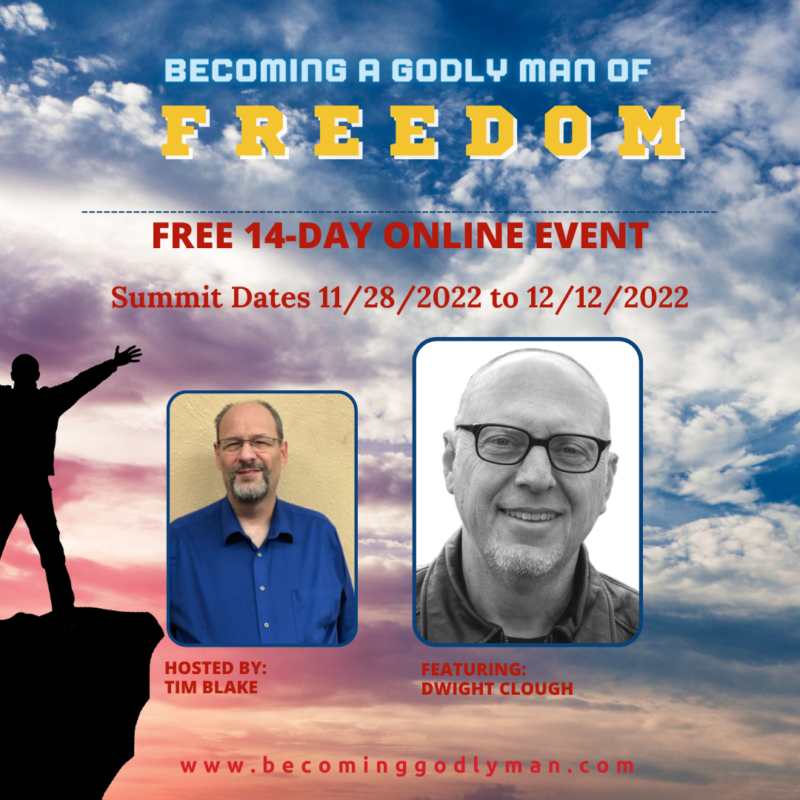 I wanted to let you know I was recently interviewed by Dr. Timothy Blake and will be featured along with 19 other Christian leaders in an online summit Becoming a Godly Man of Freedom, available 11/28/22 to 12/12/22. In my recorded conversation with Dr. Blake, we discussed the difference between freedom and try hard religion, why so many men can't get free of life controlling issues, experiencing God for yourself, and, of course, I told a few of my crazy stories. It sounds like the other speakers will be covering everything from sexual health to near death experiences. If you're interested, access is free (although there is an optional up charge if you want the workbook and ongoing access). Here's the link: https://www.becominggodlyman.com/
For those of you who have been asking about my Imagining Heaven message that I shared in Evansville last weekend, it was recorded, and I'm hoping to get a link from the church in the next few days.
And a big thank you to those of you who have been praying for my mom and my wife. In case you don't know, Mom fell and broke her hip and wrist on Sunday. She was released from the hospital on Wednesday and will need 24/7 care for a while. Kim is staying with her at her home in Madison. Kim's cancer surgery in August appears to have been 100% successful as far as they can tell. She's recovered nicely, although she did put her back out a couple weeks ago, but is feeling much better now. If you'd care to pray for Kim and Mom, I know they'd appreciate it. My mom's name is Jeanette.
Many thanks. I have much more to share, but I don't want to overload this. I'll try to catch you again here in a few days.
Dwight
Filed under: Uncategorized