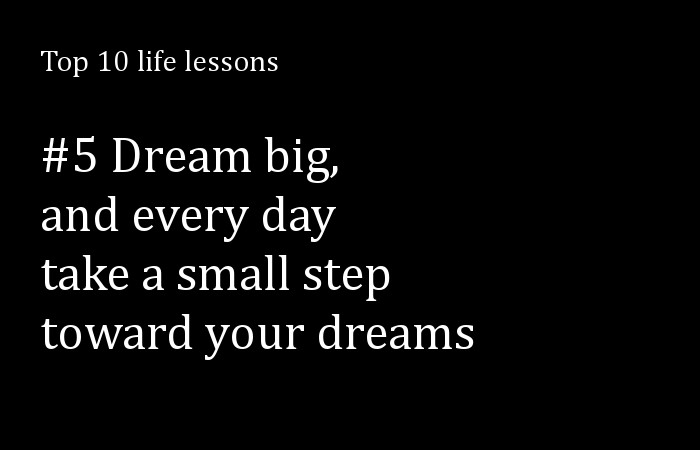 #5 Dream big, and every day take a small step toward your dreams
You have a great big God inside you, and He has no small plans for you. You were designed to make a difference. You have the power to make an eternal difference for good in many lives; use your influence wisely. But don't just daydream; take action. You don't get from here to there without moving. It may be a small step, but after you take it, you'll be closer to where you want to be. We crawl before we walk; we walk before we run. So take the small step today; take it now.
Remember, you are designed to make a difference!
Dwight
Filed under: Uncategorized