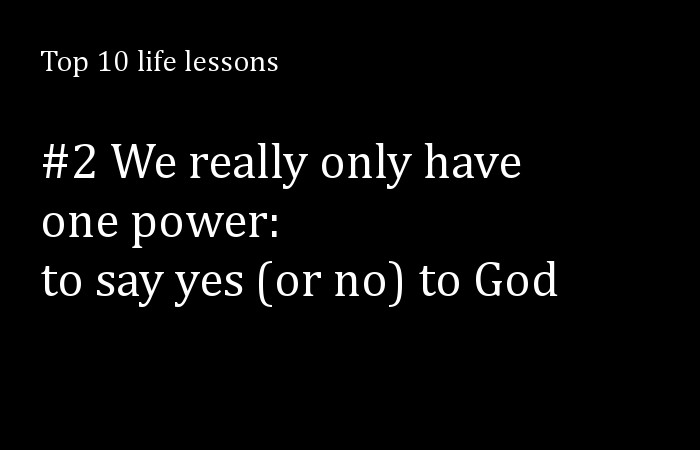 #2 We really only have one power: to say yes (or no) to God
Find the door where Jesus is knocking, and let Him in. I'll give you a hint. Usually the door is where the pain is. Invite Him in, and watch everything change. This is how you start the Christian life, and this is how you continue it. You fling every door open, and invite Jesus all the way in to be whoever He wants to be.
Remember, you are designed to make a difference!
Dwight
Filed under: Uncategorized