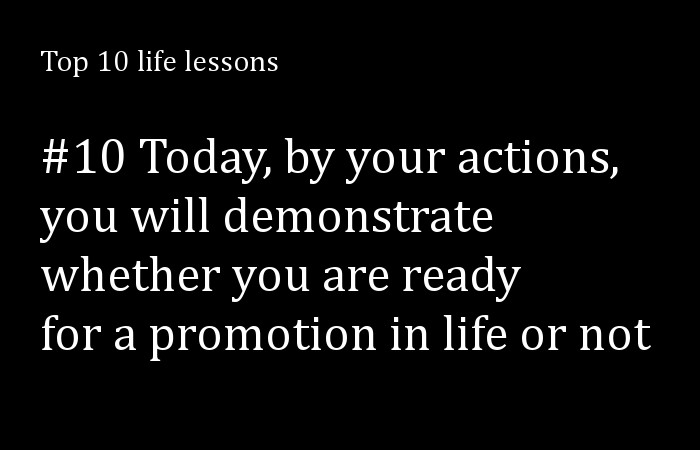 #10 Today, by your actions, you will demonstrate whether you are ready for a promotion in life or not
You may not be in the circumstances you want to be in, but the key to moving forward is to be faithful where you are. You may not like the task that has been given to you, but how you perform it reveals your character. Do you accept it as an opportunity to show your love for God?
From the Bible:
Whatever task you've been given, give it your best, because you're not working for men; you're working for God. Colossians 3:23 The Easy Bible
Remember, you are designed to make a difference!
Dwight
Filed under: Uncategorized