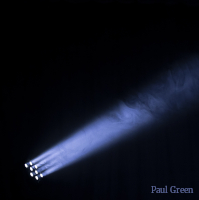 Does God exist?
I have a different way of thinking through this, so I thought I would share it with you. It involves asking yourself some important questions, and giving yourself the time and space to find honest answers.
First, do you want God to exist?
If not, why not? What would you lose if God were real?
Part of growing is learning to get honest with ourselves. That isn't easy, but if we don't get honest with ourselves, we get stuck.
So, what are the reasons? Why would you prefer to live in a universe without God? And what do those reasons tell you about yourself and about your concept of God?
What if you're wrong? What if God isn't who you think He is? Can you entertain that possibility? If not, why not?
Bottom line: Can you allow God to exist if He does? If you cannot, then let me suggest that He will probably not bully His way into your world.
With all that in mind, can I prove to you that God exists?
No, but you can verify His existence quite easily on your own.
Let me first explain why I cannot prove God's existence to you. It's not that I don't know most of the big arguments for God's existence; I do. And it's not that I don't have answers to the most common objections to God, faith, and the Bible; I do.
But those things probably won't convince you. Two reasons: (1) Your threshold of proof is different than mine. What might convince you probably wouldn't convince me. What might convince me probably wouldn't convince you. We're different people; we respond to different reasons. (2) God reveals Himself to people. Sure, he might use me in the process, but I don't reveal God. He reveals Himself.
While I might not be able to convince you, it's easy for you to verify God's existence on your own.
How do you do that?
You use a simple thought experiment:
"God, if You are real,
and if You are good,
then I'm willing to follow You,
even if I need to make changes in my life."
Let's break that down. If God isn't real, then, of course, He can't reveal Himself to you. If God isn't good, then who would want to follow Him? If you're not willing to follow God, then why would He reveal Himself to you? If you're not willing to make changes, then are you really willing to follow Him?
Jesus never argued for the existence of God. Instead, He said it would cost something to follow Him.
What does it cost?
In my mind, the cost is almost nothing because—for the most part—I want what God wants, I love what God loves, I hate what God hates. The more I give my entire life to God, the more I find Him allowing me to be exactly who I am—the unique, quirky person I was created to be. I like being me. God likes me. It all works out.
But for the person who wants to live in opposition to God, it costs everything. If, for example, you want to break into people's homes at night to rob and terrorize them, or if you want to oppose God in some other way, then following God will cost you everything because that old way of life must die for a new life to take its place.
(That doesn't mean, by the way, that we clean up first and then come to God. No, we come to God as we are, and He cleans us up.)
Anyway, if you are willing to follow a good God if He exists, then the final step in your verification process is this:
"God, if You exist, and if You are good, then please reveal Yourself to me."
There you have it. A simple and reliable way to verify the existence of God.
How and when will God reveal Himself to you?
I don't know. I just know He will pick the time and the process that's right for you. And I believe God will reveal Himself to anyone who is sincerely willing to follow Him.
Thanks!
Dwight
PS. I'm no longer on Facebook, so if this post was helpful to you, could you share it with others? Many thanks!
Filed under: Uncategorized