Here are some books in my library. You may want them in your library. If you're interested in my writing and publishing services, I've included some books that I've worked on so you can see some examples. Some of these books I have NOT worked on, but I still consider them great resources for authors. If you click on the images or the Amazon links, you'll be taken to Amazon where you can explore the book further or purchase. If you purchase, I earn a small commission as an Amazon affiliate.
Books I've had the privilege of working on (partial list)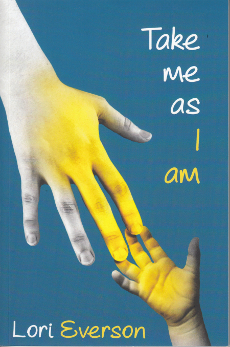 Take Me As I Am by Lori Everson
What an honor to edit/rewrite and then publish this powerful story about losing ten children and then gaining ten more. I know you'll be amazed at the turnaround in Lori's life and family. Find it on Amazon here…
---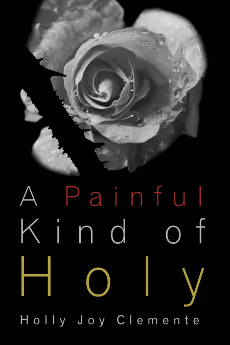 A Painful Kind of Holy by Holly Clemente
A beautiful, honest, and intimate portrayal of grief and faith as missionary Holly Clemente shares the pain of her miscarriage. I was privileged to help with final editing, interior design, cover design, and publication. Find it on Amazon here.
---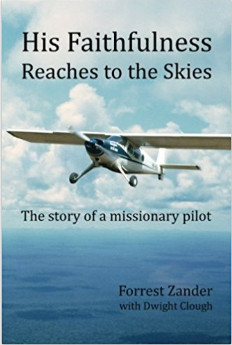 His Faithfulness Reaches to the Skies by Forrest Zander
I've enjoyed working with all of my clients, but I have to say it was a special treat working with Forrey Zander. His inspiring book traces his journey from a shy boy, through his years as a jungle pilot, and finally to his role as a missionary statesman. A beautiful story of what God can do with a life. I rewrote the manuscript, designed and published the book. Purchase on Amazon
---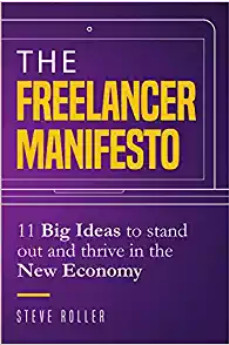 The Freelancer Manifesto by Steve Roller
If you want to know what it really takes to live your life as a freelancer, Steve pulls no punches in this honest, helpful, informative, sometimes painful, and but ultimately inspiring book. I helped with a final read through (Steve Roller is an accomplished writer), interior design, and publishing. Purchase on Amazon
---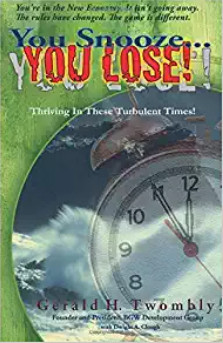 You Snooze, You Lose by Jerry Twombly
Using a creative story telling approach, Christian fundraising guru Jerry Twombly explains how to fund your nonprofit in the new economy. I rewrote and published the book. Purchase on Amazon
---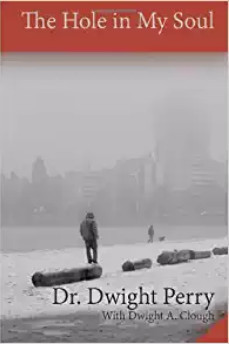 The Hole In My Soul by Dr. Dwight Perry
Mentoring is a lost art in our culture, but it's needed now more than ever. This helpful book is your road map to bringing it back. I've helped Dr. Perry with several of his books—rewriting, editing, designing, publishing—depending on his needs. Look to him for seasoned wisdom in the areas of Christian leadership, organizational renewal, and racial reconciliation. Purchase on Amazon
---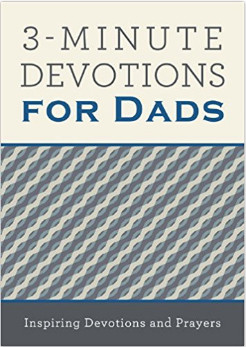 3 Minute Devotionals for Dads
This is one of several books I've written for the Snapdragon Editorial Group. A great gift for that special dad in your life. Purchase on Amazon
---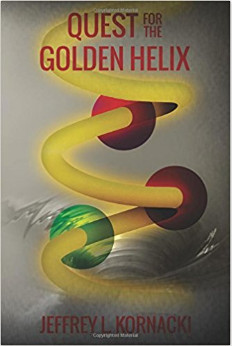 The Quest for the Golden Helix by Dr. Jeff Kornacki
Microbiologist Dr. Jeff Kornacki combines biblical prophecy with science fiction in a fun and creative way. I helped with design, publishing, and rights management issues. Purchase on Amazon
---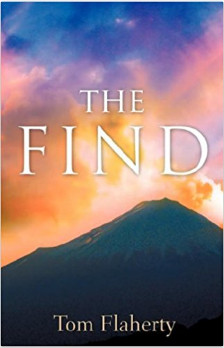 The Find by Pastor Tom Flaherty
I helped edit this interesting take on creation versus evolution. This book helped to change my mind on a few things. Purchase on Amazon
---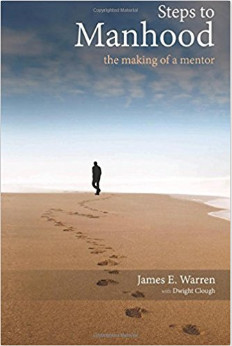 Steps to Manhood by James Warren
Every so often someone comes along who can reach through the tangled threads of a complex problem and come up with a profoundly simple yet effective solution. James Warren has done exactly that with his book. He dissects the problems faced in the inner city and quickly identifies the best—possibly the only—solution. Purchase on Amazon
---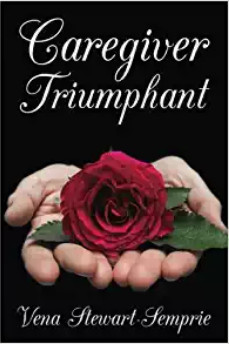 Caregiver Triumphant by Vena Semprie
An excellent resource for those who find themselves in the position of needing to care for a chronically ill family member. Purchase on Amazon
---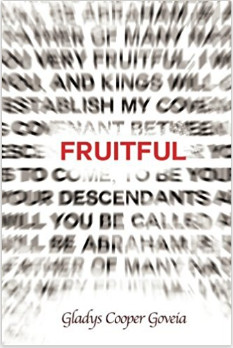 Fruitful by Gladys Cooper Goveia
Discover your gifts and calling; identify your role; learn how to step into that calling, how to bear fruit, how to plan and be productive. I rewrote, designed, and published this and other books for Gladys Goveia. Purchase on Amazon
---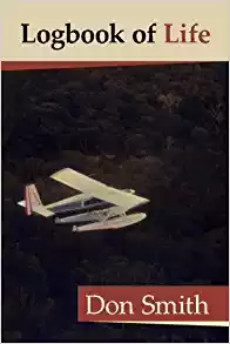 Logbook of Life by Don Smith
Another great missionary book about a missionary pilot. This book focuses on different types of planes flown by Don Smith and the adventures he had with each. I rewrote, designed, and published this book. Purchase on Amazon
---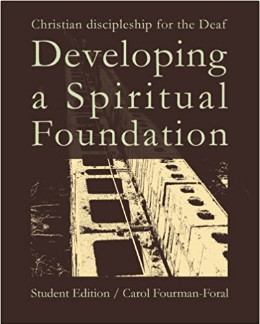 Developing a Spiritual Foundation Student Edition: Christian discipleship for the Deaf by Carol Fourman-Foral
I helped Converge Great Lakes and Carol Fourman-Foral format, design, and publish this workbook for discipleship for the hearing impaired. Purchase on Amazon
---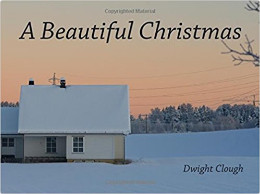 A Beautiful Christmas by Dwight Clough
The perfect gift idea! Celebrate the season with me with heartwarming stories, thoughtful meditations, freshly rendered scriptures, and beautiful full-color images. Includes the popular "Good News of Great Joy." A good example of a full-color book filled with beautiful photographs. Purchase on Amazon
---
By the way, here are some of the other books I've authored
















Reference books for authors
(I did NOT work on any of these books, except for the last one.)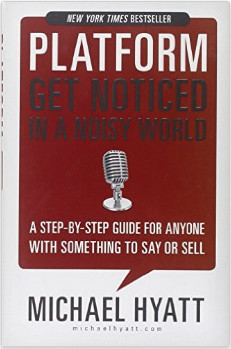 Platform: Get Noticed in a Noisy World by Michael Hyatt
How to break through the clutter and get your work noticed. Purchase on Amazon
---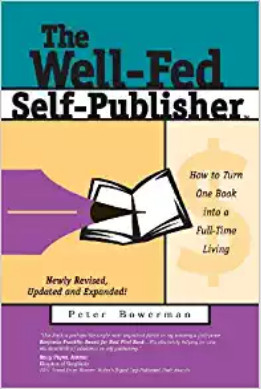 The Well-Fed Self-Publisher: How to Turn One Book into a Full-Time Living Revised Edition by Peter Bowerman
Practical ideas for marketing your book. Purchase on Amazon
---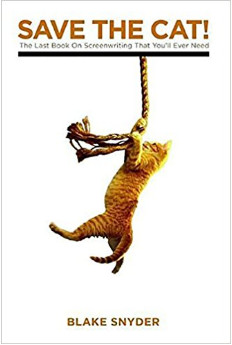 Save The Cat! The Last Book on Screenwriting You'll Ever Need by Blake Snyder
The best book on screenwriting and a wonderful book for learning how to craft a story people will love. Purchase on Amazon
---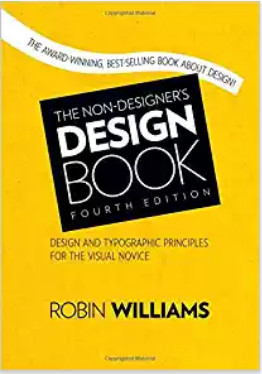 The Non-Designer's Design Book 4th Edition by Robin Williams
A great book for learning how design works. To be honest, I have an earlier edition, but this has been one of the most helpful books I've ever owned. Purchase on Amazon
---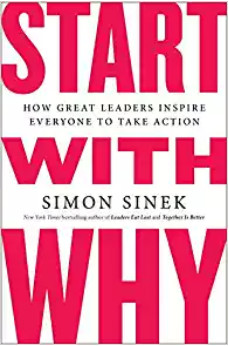 Start with Why: How Great Leaders Inspire Everyone to Take Action by Simon Sinek
This book help me understand what separates the good from the great. Purchase on Amazon
You'll also want to listen to his TED Talk here…
---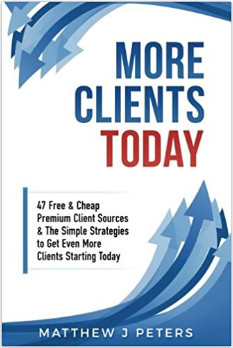 More Clients Today by Matthew Peters.
If you're looking for clients and great ways to build your business, marketing guru Matthew Peters has 47 great ideas for you. Purchase on Amazon
---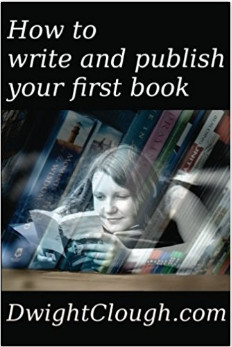 How to Write and Publish Your First Book by Dwight Clough
A short book of practical suggestions to help you through the process of writing and self-publishing your first book. Purchase on Amazon