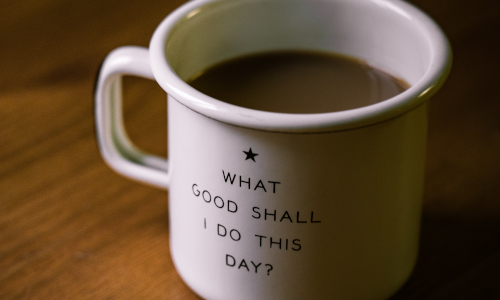 Here's a counter-culture thought for your weekend:
"Is someone treating you unfairly? Wish them well. Pray for everyone's well being, and don't wish harm on anyone. If someone is happy, be happy with them. If someone is sad, feel their pain. Be at peace with those around you.

Don't be stuck up. Be friends with the people the world throws away. Don't be arrogant.

If someone wrongs you, don't try to get even. Always take the high road. As much as you can, live at peace with everyone. Don't plot revenge. Turn that over to God. God knows what He's doing. If someone deserves to 'get it,' God will take care of that. Rather, when those who hate you are hungry, feed them; when they're thirsty, give them a glass of water. By doing this, even your enemies will see you are living life at a much higher level.

Don't let evil get the best of you. Instead, overcome evil with good."

—Romans 12:14-21 paraphrased by Dwight Clough
This passage, more than any other, inspired me to write my latest book, End the Divide.
If you, like me, think it's not okay for good people to hate each other, I would love to share a few thoughts with you.
Have a super weekend!
Dwight
Filed under: Uncategorized