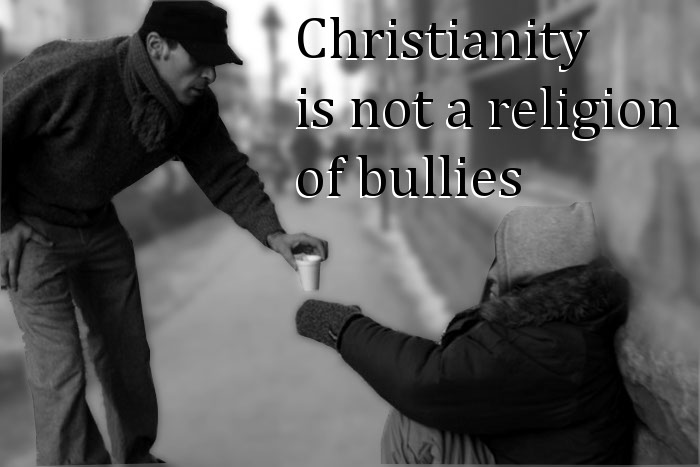 In Matthew 24:42, Jesus tells us to "keep watch." What exactly does He mean? Are we supposed to keep an eye on the sky? Do we climb up on the roof, dressed in sheets, ready for the resurrection?
If we keep reading, we find out what He means. The remainder of chapters 24 and 25 make it clear that Jesus expects us to look for Him, not in the clouds, but in "the least of these brothers of Mine" (25:40). When we are delighted to serve the humble and weak, then we are ready to meet the Risen Lord in all His glory. And who are the "least of these brothers of Mine"? The needy. The undesirable. Those we don't understand.
Again and again, God identifies Himself with the poor, with the despised, with the downtrodden and the misunderstood. This is what makes Christianity grand. This is why so many hospitals and orphanages and schools around the world have been founded by Christians. Christianity is not a religion of bullies.
Our God cares for the least of these. And isn't that good news for us when we feel misunderstood and insignificant—God is watching out for us, and inviting us to join Him in caring for others.
Remember, you are designed to make a difference!
Dwight
Photo credit: Adapted from a photo by Darinka Maja, Flickr, Creative Commons License
Filed under: Uncategorized