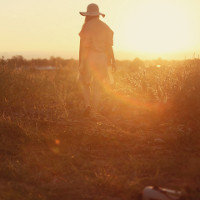 "I know your deeds…" Revelation 2:2
Here is where we start. Jesus knows our deeds.
This is a great comfort. Because Jesus knows our deeds, we don't need to hide. The One who knows our deeds knows how helpless we are to do anything good apart from Him. So we always rush to Him, whether our deeds are good or bad. On one level, it makes little difference. Have we sinned? We cling to Jesus. Have we done well? We cling to Jesus. That becomes our instinct, our reflex, our automatic response to everything. "Jesus, here I am, helpless without You. Give me, please, what I need for this moment."
There is no secret formula for the Christian life. There is only living our lives in the plain sight of our Savior, and rushing to Him because we know He sees us.
Dwight
PS. Sooner or later, it's going to happen. A Christian leader you respect, trust, even depend on will disappoint you. How do you handle it when a Christian leader falls? That's our topic 7/13/2019 in Inner Wealth.
Filed under: Uncategorized