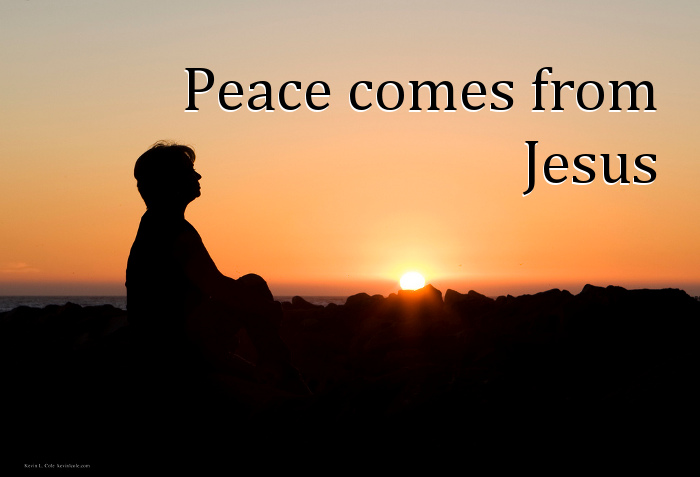 "Be at peace! It's okay." John 20:19 The Easy Bible
These are the first words of Jesus to His gathered disciples after His resurrection.
Here they are—gathered together in secret for fear that the authorities will find them and crucify them, bewildered and overcome with sorrow that their Messiah had been killed, alarmed at reports that His body was no longer in the grave. They had given their lives to Jesus, and now Jesus was gone and they had no idea how to pick up the threads of a life that no longer existed.
And now, the last thing they expected: Jesus Himself was standing among them. The laws of the universe had been turned upside down. The inconceivable had happened. Jesus was alive. How do you take this in? What does it mean?
Jesus interprets this startling event for us: It means peace.
It means that Jesus is greater and stronger than those who put men to death. He is the Author of Life. No weapon forged against us can prosper. It means the life Jesus gives is much greater than the life we lost. It means that all our bad news now has a happy ending. God's wrath is turned away. It means peace.
Remember, you are designed to make a difference!
Dwight
Photo credit: Adapted from a photo by Kevin Cole, Flickr, Creative Commons License
Filed under: Uncategorized