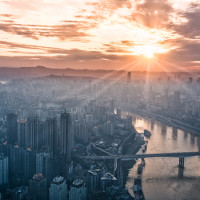 …consider what great things He has done for you. 1 Samuel 12:24
God brings order from chaos. That's how He created the heavens and the earth. And that's what He does with our lives. He takes the turbulence of our lives, together with the dull drudgery of day after day existence, throws in our dysfunctional past and somehow creates something beautiful from it.
Eternal life has begun inside us. It will grow and eclipse all that we have known. Eternal life, Jesus said, is knowing God and knowing the Messiah God sent. Even today, we are walking into that experience.
Dwight
PS. Our Inner Wealth topic for October 5, 2019 will be "Little known secrets for mind renewal"—an explanation of how we life-transforming paradigm shifts from God. (See Romans 12:2.)
Filed under: Uncategorized