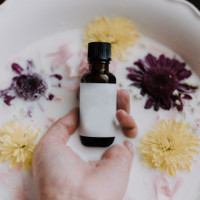 To the angel of the church in Laodicea write: "These are the words of the Amen, the faithful and true witness, the ruler of God's creation. I know your deeds, that you are neither cold nor hot. I wish you were either one or the other! So, because you are lukewarm—neither hot nor cold—I am about to spit you out of my mouth. You say, 'I am rich; I have acquired wealth, and do not need a thing.' But you do not realize that you are wretched, pitiful, poor, blind and naked. I counsel you to buy from Me gold refined in the fire, so you can become rich; and white clothes to wear, so you can cover your shameful nakedness; and salve to put on your eyes so you can see. Those whom I love I rebuke and discipline. So be earnest, and repent. Here I am! I stand at the door and knock. If anyone hears my voice and opens the door, I will come in and eat with him, and he with me. To him who overcomes, I will give the right to sit with Me on My throne, just as I overcame and sat down with My Father on His throne. He who has an ear, let him hear what the Spirit says to the churches."—Revelation 3:14-22
Jesus offers a prescription for the Laodicean church. It is a powerful remedy designed to cure our arrogant self sufficiency.
He begins by telling us to buy. There is a cost, and here it is: We must give up our warped view of ourselves. We must see how needy we truly are apart from Jesus Christ. We must hand over to Him all that we hold dear. That will look different for each of us. For the rich young ruler, the price was too great. His missed out on true wealth and power because He clung to an illusion, a fading dream.
Gold refined in the fire signifies true riches, things that cannot be shaken, the good that emerges from our trials, the finished work of God in our lives. Like you, I could give you a long list of things that have gone wrong in my life. I would not have chosen any of these trials. But now, looking back on them, I smile. I have wealth now that I never had before. I have a settled peace now that I never had before. Yes, I am still a work in progress as all of us are. But some of the gold is there. God's work, not mine.
White clothes signify the righteousness that does not come by pretension or pretending. When it comes to righteousness, you cannot fake it 'til you make it. True righteousness comes when we own up to what is inside—not just to our sin, but to our deception, our corrupted motivations, our helplessness to ever change even one thing about ourselves apart from Christ. Then the Spirit of God sweeps in and the Lord washes us clean.
Jesus offers us salve for our eyes so that we can see. I used to think "seeing" meant knowing your Bible. While that's important, I think Jesus is getting at something else. We need to "see" with our hearts how God sees. We need to see through His eyes. This is why Jesus instructs us to repent.
We tend to think of repentance as this: I stop doing wrong and start doing right. But this is just the fruit of repentance. Repentance at its core is a change of thinking, a reversal of mindset. It's gaining God's perspective at a deep, deep level.
How do we repent? Jesus answers this for us. Open the door! Find the door where Jesus is knocking and open it. This is a message to a church—it is not just a word to unbelievers, it is a word to us all. All of us have places inside us where Jesus is knocking, wanting to come in to replace our darkness with His light.
Can we hear what the Spirit is saying to the churches? Can we hear Jesus knocking at our door?
Dwight
PS. How do we break the sin-confess-sin cycle? That will be our Inner Wealth topic on Saturday, August 10, 2019.
Filed under: Uncategorized