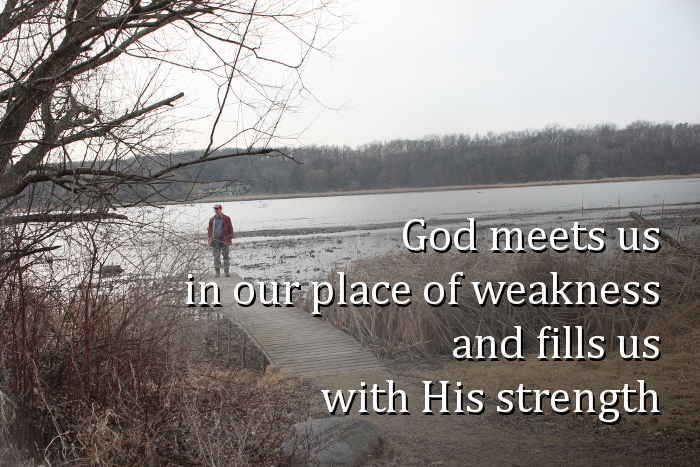 A few years ago, I tried coming up with a testimony to give at a small group I belonged to. I couldn't figure out how to put my arms around what God has done in my life.
That bothered me. So many people have dramatic testimonies—God saved them from booze—or God saved them from bankruptcy—or they left their lucrative business and followed God to the mission field—or whatever. My life has been transformed by God, but I couldn't figure out how to show that to someone.
Then it came to me. The real testimony is not that God got us out of debt (though He did), or that He kept me from getting run over by a train (though He did that also), or that He put money in my mailbox anonymously (yes, He did that too). The real testimony is this: He restores my soul.
I realized that my testimony is deeply personal. God showed up for me in the dark places of my heart—in my bitterness, in my frustration, in my feelings of inadequacy, in my loneliness, in my arrogance. With kindness that I confess I don't understand, God is gently rebuilding my identity so that I am less and less a lonely, paranoid, bitter man and more and more a son of God.
I hope and pray that you can say the same, that God is meeting you in your places of weakness and filling them with His strength.
May that be true for you today!
From the Bible:
He restores my soul. Psalm 23:3
Remember, you are designed to make a difference!
Dwight
Photo credit: Adapted from a photo by Hans Clough
Filed under: Uncategorized