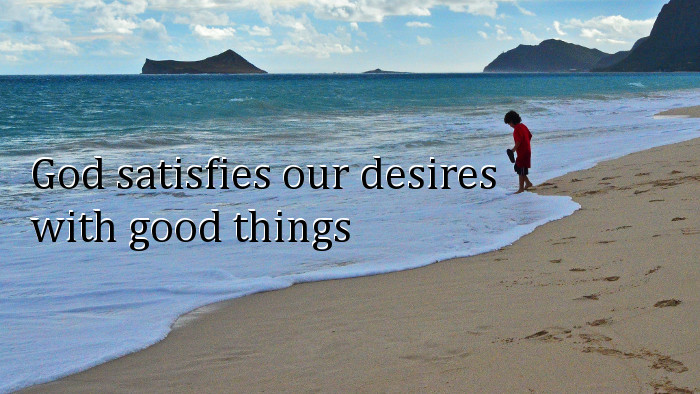 Where do evil desires come from?
Here's my take: God is a creator; the devil and his allies are corrupters. God creates good desires, and the devil twists them as soon as he can.
Some time ago we did some prayer ministry with someone who was trying to get at the root of why she overate. As we sought the Lord on this, we found a little baby that only got attention when she was being fed. Otherwise, parents ignored her. God had given this baby (and all babies) a desire to be loved. But the enemy corrupted that desire with a lie: the only way you will be loved is to be fed. So, where did the temptation to overeat come from? A corrupted desire.
Here's the good news. The Lord untangles things. In the case of this woman, the Lord deeply reassured her that she was loved, and that she didn't have to eat to receive God's love. God purified her desire. Now He satisfies her desires with good things—her pure desire for nourishment and her pure desire for His love.
Jesus instructed us to pray, "Lead us not into temptation." So we don't go looking for it. But, when it comes, find the corrupted desires, take them to the Lord and watch Him untangle them!
From the Bible
…but each one is tempted when, by his own evil desire, he is dragged away and enticed. James 1:14
Remember, you are designed to make a difference!
Dwight
Photo credit: Adapted from a photo by Edmund Garman, Flickr, Creative Commons License
Filed under: Uncategorized