Before we move on to Lesson 5 …
It's time for you to make a decision. Is this course bringing value to you? If it is, then you can help us make this and other courses available by paying the course fee.
Don't want to pay the course fee? I have other options available; keep reading.
Before I get to the course fee, here's what's coming up.
Lesson Five: Some negative emotions originate in truth, and how spiritual bullies use deception to ruin your life
Lesson Six: Verifying truth
Lesson Seven: Reasons for belief
Lesson Eight: How do you "prove" the existence of God?
Lesson Nine: How to hear the voice of God
Lesson Ten: Understanding the Bible
Lesson Eleven: The true meaning of the gospel
Lesson Twelve: The real you
Lesson Thirteen: Lesson of the stolen tank
Lesson Fourteen: Removing pain lies and setting up a truth experience with Jesus
Lesson Fifteen: Your first truth experience
Lesson Sixteen: Troubleshooting the process
Lesson Seventeen: Sin, temptation, addiction, life-controlling issues, guilt, sadness
Lesson Eighteen: Forgiving others
Lesson Nineteen: Decision maps
Lesson Twenty: Celebrate the outcomes
Lesson Twenty One: Overcoming spiritual bullies with Spiritual Self Defense
Lesson Twenty Two: Supplemental Spiritual Self Defense tactics
Lesson Twenty Three: Safety in numbers
Lesson Twenty Four: Before you stumble, after you fall
Lesson Twenty Five: Defenses against suffering
---
The course fee is $200. You can pay that in weekly installments of $10 each. Or save $23 by paying paying $177 right now.
Save $23 now! Pay $177
, complete course fee for Spiritual Self Defense Course. You will be returned to this page after making your payment.
Once you've made your payment, please read to the bottom of the page.
Or pay $200 in twenty $10 per week payments
. You will be returned to this page after starting your subscription.
Once you've made your payment, please read to the bottom of the page.
---
Paying the course fee is important because this is how I make a living. Your payment is my paycheck. Having said that…
Need to pay a different amount?
I can work with that. You can pay more or less depending on the following:
Your ability to pay. I want the course to be affordable for everyone.
Your desire to help others who don't have the ability to pay.
Important: How many people you are sending to DwightClough.com. If you are enthusiastically referring person after person, then by all means, treat yourself to a discount.
Have you already purchased the Spiritual Self Defense textbook and/or DVD? Feel free to treat yourself to a discount.
What you feel the course is worth. Maybe you feel the course is worth more or less than $200. Having said that, if you have the ability to pay, and are only willing to pay little or nothing, then please stop taking the course. This course won't help you if you don't value it. I don't want students who aren't being helped.
Where you live. If you live in a place where Christians are persecuted and just viewing this material is dangerous for you, then you don't need to pay anything. Don't pay anything if this transaction will place you in danger. Likewise, if you are truly destitute and really have no money, then you don't need to pay anything. Just read to the bottom of the page. Thanks!
You may use the button below to make a credit card or PayPal payment of any amount to Dwight A. Clough. PayPal processes this transaction and I do not have access to your credit card information. (Prefer not to use PayPal? Other options available below.)
After clicking the button, be sure to enter the amount you choose to pay where it says "price per item." Thanks!
Once you've made your payment, please read to the bottom of the page. Thanks!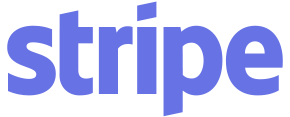 (An easy-to-use, safe alternative to PayPal)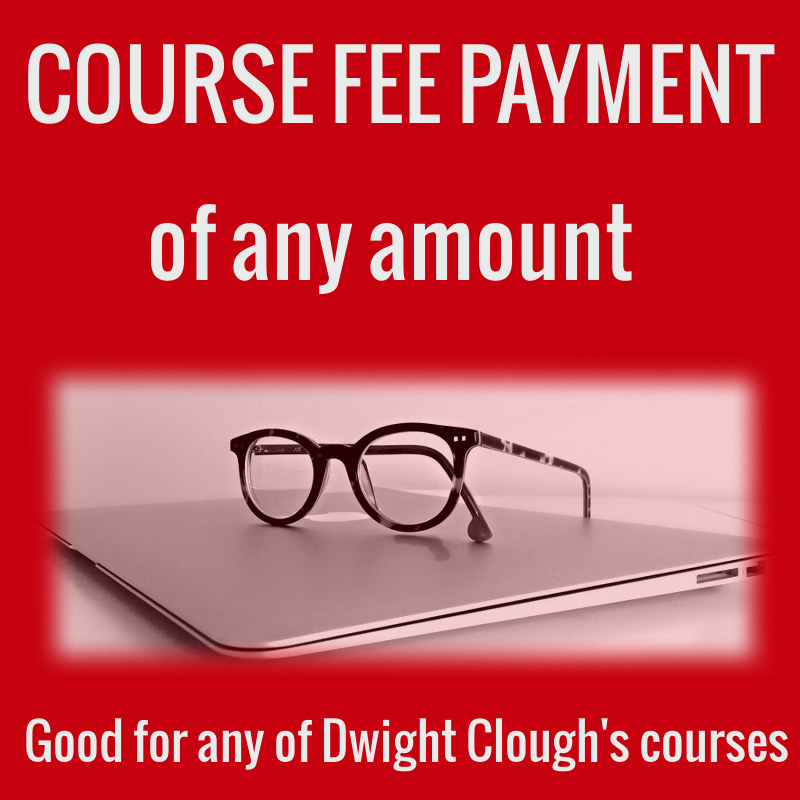 Make a course fee payment of any amount
Enter the amount you wish to pay below and then click the button to make a payment (via Stripe) of any amount toward any one or more of Dwight Clough's online courses. To protect your privacy, we do not track which online course you are paying for. Your payment gives you access to whatever course(s) you choose. You may make one or more payments; your payment may be applied to one or more courses.
IMPORTANT: When you complete your transaction, you will be given links to the payment pages for each course. Choose the course you are taking, click through to that page, then scroll to the bottom of that page to link to the next lesson.

Prefer to mail a check? Make it payable to Dwight Clough, and mail it to Dwight Clough, W7502 County Road G, Pardeeville, WI 53954 and write "online course fees" in the memo line.
If you have any problems, contact me here.
Okay … once you've made your payment, move on to Lesson #5 here