Why forgiving others does NOT open the door to abuse
View the video on YouTube here
Forgiving an offender does NOT remove protective boundaries
Myth: Forgiving an offender removes protective boundaries
Reality: Forgiveness is not reconciliation.
Forgiveness does not automatically restore a relationship. For example, if someone harmed one of my children, I would look to Jesus for the grace to forgive. But I wouldn't willingly allow that person to have any further access to my children. Relationships are built on trust, and if trust is not deserved, then a relationship cannot exist.
Forgiveness is not reconciliation. If someone raped my daughter, I would want her to eventually come to the place of forgiving the offense so she would no longer need to carry the burden of bitterness. But asking her to have a relationship with the rapist would be absurd, unless the rapist himself underwent a dramatic and verifiable transformation.
In fact, someone I care about was raped. Although I think forgiveness is an important part of the healing process, I did everything in my power to protect the victim from having any contact with the perpetrator. I also championed the prosecution of the man who committed the crime. Simply because we may choose to forgive does not mean that the legal system should forgive. No. They have a different responsibility before God. It isn't our job to dispense justice, but it is their job to dispense it. We are not vigilantes; we are citizens.
Forgiveness vs. Reconciliation
Forgiveness is based on truth.
Reconciliation is based on trust.
Forgiving others changes your heart.
Reconciliation changes the relationship.
Protective boundaries stay in place with forgiveness.
Protective boundaries are partially removed with
reconciliation.
Forgiveness depends on your choices.
Reconciliation depends on the other party's choices.
Forgiveness is possible through Jesus.
Reconciliation is sometimes impossible.
With forgiveness the power is totally in your hands.
With reconciliation, the power is shared.
Offenders remain accountable
Forgiving does not mean people are not accountable for their sins.
Rather: When I forgive, I am saying that nothing needs to happen for ME to be okay.
Yet, the law / civil authorities have a different role; their role is to bring people to justice and to protect people from harm.
Offenders may not change
Forgiving others does NOT mean they will change (repent); forgiving others does NOT depend on the other person "repenting." (See scriptures below.)
The loss remains
The one who owes us often does not have the ability to pay the debt. "Forgiveness does not remove the wrong committed; it just releases the one who committed the offense from any obligation." (Smith, p. 87) (I would add, when I forgive, that releases the one who committed the offense from any obligation to me.) The loss remains even after we forgive.
Protect those in danger
If you are in an abusive relationship, get out. Take steps to protect yourself and those you love. Do it now.
If someone is in danger, take steps to protect them. That may mean, for example, that even after we forgive someone, we report their crimes or warn others of danger. Wisdom is needed here.
Confronting the offender
It is not necessary (or even always wise) to confront the person who committed the offense. Often it is not helpful to do so. It really depends on the nature of your relationship with that person. If you have a close relationship, and this offense is something that has clearly muddied that relationship, then letting the offender know that you have forgiven him or her may make sense, and may help to restore the relationship. In other circumstances, confronting the offender would not be wise, particularly in the case where that person's very presence in your life is toxic. Wisdom is needed. If you're not sure what God wants you to do, then get advice from a mature, godly person.
Confrontation is optional, and it should take place only after peace rules in your heart.
Reconciliation and loving your enemy
I don't want to give the impression that reconciliation doesn't matter. It does. God's ultimate goal is for all people everywhere to be reconciled first to Him and then to one another. And we should work toward reconciliation whenever and wherever that makes sense.
In the majority of cases, forgiving is a step in the reconciliation process. Forgiving another person often takes place in a context of a relationship where reconciliation should normally take place—for example, in a marriage, in a family, between friends, between brothers and sisters in Christ.
In these relationships, we want to do everything we can to build understanding, respect, trust, and love. These are the building blocks of healthy relationships, and as children of God, we take the lead in putting these things in place in our world. The words of the Apostle Paul should govern our behavior in these relationships: "Love is patient and kind. Love is not jealous or boastful or proud 5 or rude. It does not demand its own way. It is not irritable, and it keeps no record of being wronged. 6 It does not rejoice about injustice but rejoices whenever the truth wins out. 7 Love never gives up, never loses faith, is always hopeful, and endures through every circumstance." (1 Corinthians 13:4-7 NLT) As God does His work in our lives, this kind of love becomes part of our identity; it flows supernaturally from us because it is part of God's work inside us.
If reconciliation is possible, then we move toward reconciliation. Even where reconciliation is not currently possible, Paul gives godly advice: "Do all that you can to live in peace with everyone." (Romans 12:18 NLT) Elsewhere, Jesus said, "Blessed are the peacemakers, for they shall be called the children of God." (Matthew 5:9 KJ21)
Some relationships are abusive. In other words, if you are in an abusive relationship you will be abused, violated, diminished. Some relationships are toxic. In other words, if you are in a toxic relationship, you will be corrupted or led into sin. When it is within your power, get out of these relationships and stay out.
Sometimes it is not possible to get out of an abusive or toxic relationship. For example, if you are in prison, you may be stuck living with people that you wouldn't otherwise have a relationship with. In some countries, you don't have the legal right to walk away from some abusive relationships. You're stuck. If that is your case, I believe God gives special grace to you to love your enemies and to do good to those who do evil to you. This is a supernatural power that comes from God, not from us.
In any case—even where reconciliation is not possible—the outcome of the forgiveness process we discuss in these ten lessons is this: God gives us supernatural compassion for those who hurt us. This is compassion mingled with understanding and respect. I have found that the more God does His work inside me, the more I am able to look at other people with this compassion, understanding, respect, and love.
Questions:
If you forgive someone, does that restore automatically restore the relationship? Why or why not?
Explain the difference between forgiveness and reconciliation.
In what way(s) is an offender still accountable even after we forgive?
What steps should we take to protect ourselves or others from danger?
When should you confront someone who has hurt you? When shouldn't you?
NEXT: Anger shows up as a friend, stays as an enemy (Lesson #4)
Yes, anger does have its place. But, like dynamite in the wrong hands, it can quickly become dangerous. In this lesson, we explore how and why anger is different than most negative emotions, and why it's so important to know what to do with our anger.
Explore these related resources…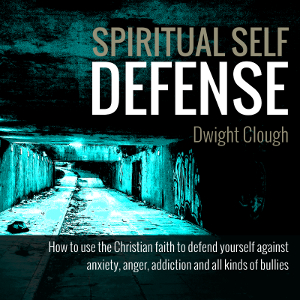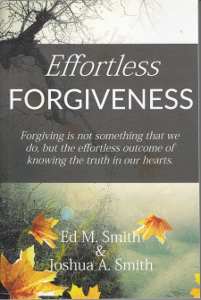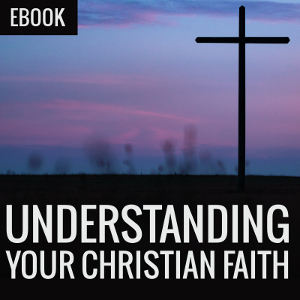 Questions? Stay with us; your questions will probably be answered. If not, there's a link to our Facebook group in the last four lessons.
Scriptures for further study
Forgiving others commanded or referenced
(From the Lord's prayer) And forgive us our debts, as we also have forgiven our debtors. 14 For if you forgive other people when they sin against you, your heavenly Father will also forgive you. 15 But if you do not forgive others their sins, your Father will not forgive your sins. (Matthew 6:12, 14-15 NIV)
Forgive us our sins, for we also forgive everyone who sins against us.[a] [a] Greek everyone who is indebted to us (Luke 11:4a NIV)
Jesus said, "Contain quarrels. If a Christian does something to harm you, go to him privately and resolve the problem. He may listen, apologize and make it right. If that happens, you have a friend. But if he won't listen, take along one or two others because these witnesses can bring clarity to the situation. If he still refuses to listen, then bring it up to the church. If he won't listen to the church, then he's made himself like an outsider, and you'll need to treat him as such.
"Understand the truth: Your connection with Me gives you incredible power. When your purposes are aligned with Mine, you can open and close doors in the unseen spiritual world just as you do in your every day life. When two or three of you pray, desiring My name to be advanced, I'm standing right beside you."
Peter then asked, "Master, how many times should I forgive a brother who hurts me? Seven times?"
Jesus answered, "No, instead seventy times seven.
"It's like this: A king wanted to settle debts with people who owed him money. One of his subjects owed him well over $400 million (375 tons of silver or even gold). He couldn't pay; so the king proposed liquidating the man's estate and then selling him, his wife and his children as slaves. The debtor fell to the ground pleading, 'Give me time. Give me time. I'll find a way to pay it all back.' The king had compassion on this man and decided to cancel the debt. Then the man who had his debt canceled found someone who owed him money, about four months wages. He grabbed him by the throat and said, 'Where's my money?' The man fell to the ground and begged him, 'Give me time. Please give me time and I'll pay it all.' But he refused. Instead, he had him thrown into debtors' prison to be kept until the debt was paid. When the other subjects witnessed this, they went and told the king everything. The king had the man summoned. He said, 'You evil man! I canceled your debt when you pleaded with me. Why didn't you have compassion on the man who owed you money?' Then the king handed the man over to be tortured in prison until every bit of his debt was paid. This is how My Father in heaven will treat you if you don't forgive your fellow Christian from your heart." Matthew 18:15-35 DCR
And when you stand praying, if you hold anything against anyone, forgive them, so that your Father in heaven may forgive you your sins. (Mark 11:25 NIV)
Do not judge, and you will not be judged. Do not condemn, and you will not be condemned. Forgive, and you will be forgiven. (Luke 6:37 NIV)
Be kind and compassionate to one another, forgiving each other, just as in Christ God forgave you. (Ephesians 4:32 NIV)
Now instead, you ought to forgive and comfort him, so that he will not be overwhelmed by excessive sorrow. 8 I urge you, therefore, to reaffirm your love for him. 9 Another reason I wrote you was to see if you would stand the test and be obedient in everything. 10 Anyone you forgive, I also forgive. And what I have forgiven—if there was anything to forgive—I have forgiven in the sight of Christ for your sake, 2 Corinthians 2:7-10 NIV (see 1 Corinthians 5:1-13 for context)
Even if they sin against you seven times in a day and seven times come back to you saying 'I repent,' you must forgive them. (Luke 17:4 NIV)
Love prospers when a fault is forgiven, but dwelling on it separates close friends. Proverbs 17:9 NLT
If you forgive anyone's sins, their sins are forgiven; if you do not forgive them, they are not forgiven. (John 20:23 NIV)
Jesus' example
Jesus healed one of the men who arrests Him
And one of them struck the servant of the high priest, cutting off his right ear. 51 But Jesus answered, "No more of this!" And he touched the man's ear and healed him. (Luke 22:50-51 NIV) (See also Matthew 26:51-54, Mark 14:47, John 18:10-11)
Jesus forgave from the cross
Jesus said, "Father, forgive them, for they do not know what they are doing."[a] And they divided up his clothes by casting lots. [a] Some early manuscripts do not have this sentence. (Luke 23:34 NIV)
Anger
Sure, you will get angry. Everybody does. But don't let your anger turn into sin. Release it to God before the day ends. (Ephesians 4:26 DCR)
A person's wisdom yields patience; it is to one's glory to overlook an offense. (Proverbs 19:11 NIV)
[Love] does not dishonor others, it is not self-seeking, it is not easily angered, it keeps no record of wrongs. (1 Corinthians 13:5 NIV)
My dear brothers and sisters, take note of this: Everyone should be quick to listen, slow to speak and slow to become angry, because human anger does not produce the righteousness that God desires. (James 1:19-20 NIV)
[Jesus said,] But I say, if you are even angry with someone, you are subject to judgment! If you call someone an idiot, you are in danger of being brought before the court. And if you curse someone, you are in danger of the fires of hell." (Matthew 5:22 NLT)
Sometimes God does NOT forgive
Sometimes prophets ask God NOT to forgive people. Examples: Isaiah 2:8-9, Jeremiah 18:23. And sometimes God chooses not to forgive. Examples: Hosea 1:6, Matthew 12:32
Yet God wants all to repent
The Lord is not slow in keeping his promise, as some understand slowness. Instead he is patient with you, not wanting anyone to perish, but everyone to come to repentance. (2 Peter 3:9 NIV)
And our enemy is not human
For our struggle is not against flesh and blood, but against the rulers, against the authorities, against the powers of this dark world and against the spiritual forces of evil in the heavenly realms. (Ephesians 6:12 NIV)
Blood atonement and forgiveness
This is my blood of the covenant, which is poured out for many for the forgiveness of sins. (Matthew 26:28 NIV)
In fact, the law requires that nearly everything be cleansed with blood, and without the shedding of blood there is no forgiveness. (Hebrews 9:22 NIV)