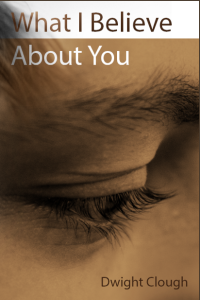 Hi!
I just wanted to make you aware that What I Believe About You is now available as a free pdf preview. This is a nonthreatening, nonjudgmental, encouraging and informative look at getting started with the Christian faith. In addition, it takes on questions like these:
Why am I suffering?
Prove to me that God exists.
How do I forgive people I don't feel like forgiving?
What about Christian leaders who fail?
With all those religions out there, why choose Jesus?
How can I make sense of the Bible?
The entire book is included. No sign up, no email, no cost. It's right here:
Filed under: Uncategorized