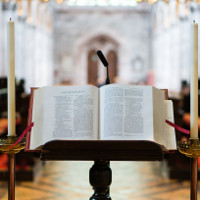 Here's a template for sermons, blog posts, and other Christian messages.
1. This is who God is.
2. This is who God has created and redeemed you to be (your true and real identity).
3. This is how someone with your identity lives.
4. If you are having trouble living in accordance with your identity, this is how you access the grace of God to overcome.
Hope this is helpful!
Dwight
Filed under: Uncategorized