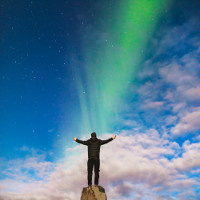 How have you experienced God?
Would you be willing to to share part of your story with me?
I'm gathering information for a sermon I plan to share on Sunday, August 25, 2019 at the 10 am service at the Wesleyan Bible Church, 113 2nd St, Pardeeville, WI 53954.
The topic will be "What does it mean to experience God?" and, of course, you are invited.
Thanks!
Dwight
PS. Fear, anxiety, panic, worry—how do you overcome these bullies? That will be our Inner Wealth topic on Saturday, August 17, 2019.
Filed under: Uncategorized