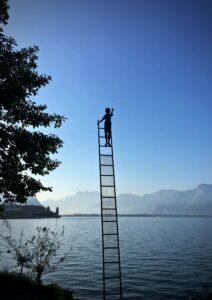 Do you imagine some kind of hopeful future for yourself, for your family, for a group of people? Do you want to build a home, feed the hungry, travel the world, heal the hurting, or whatever?
If you do have dreams, do you talk about them?
Is it safe for you to talk about them?
If you have dreams, but don't talk about them much, I can relate. I don't really feel safe sharing my dreams with most people. Sorry, I just don't.
I've always hoped that the church would be a cultivator of dreams. We could share our dreams with one another and get ideas, prayer, help and a certain amount of cheer leading support. But that has not typically been my experience.
I believe dreams are God given. I believe God has dreams for each of us, and His dreams for us materialize imperfectly in our own minds and then get refined as we walk with Him.
But I'm writing this post mainly to ask: Do you have dreams?
Thanks!
Dwight
PS. I want to add a footnote to my earlier post on issues I have with the church.
If you're a pastor, please know that I have the deepest respect for you. You have an extremely difficult job, a job I could not do well. Most pastors are overworked, underpaid, under appreciated. I get that. Most pastors I know are wonderful people—loving, self sacrificing, caring human beings. While I do have issues with how the church does business at times, please don't receive that as an attempt to devalue you in any way.
Photo: Armand Khoury, Unsplash
Filed under: Uncategorized