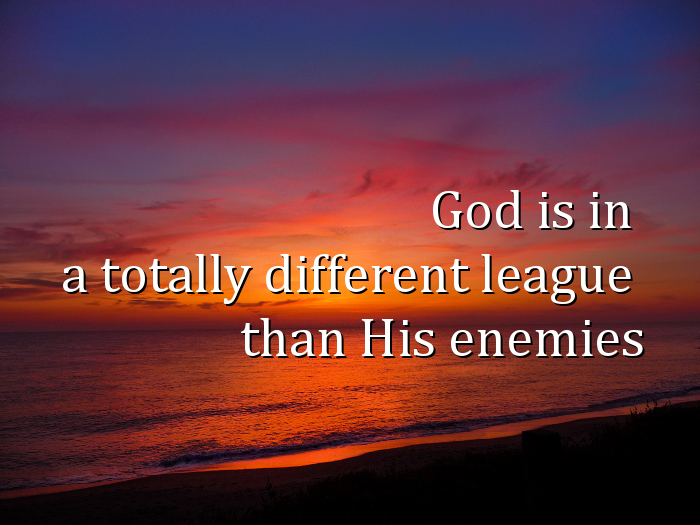 You prepare a table before me in the presence of my enemies. Psalm 23:5
I am glad that we serve a self-confident God. He is so sure of Himself that He spreads out the tablecloth, opens the picnic basket and sits down with His little children right in the middle of the battlefield.
And there's nothing the enemies can do about it! This is beyond victory. This is a gentle reminder that God is in a totally different league than His enemies. Even despite our many mistakes and vulnerabilities, He is certain of triumph.
I don't underestimate the power of the devil or the hold he has on people's lives. I just find it encouraging that even though God knows the full extent the devil's horrifying character and power, He still stripped Himself of thrones and power, and entered this world as a helpless little baby.
Jesus went about healing all who were under the power of the devil; and, now, we His church do the same. This is more than victory; this is celebration.
May God give you reason to celebrate!
Remember, you are designed to make a difference!
Dwight
Photo credit: Adapted from a photo by Colin, Flickr, Creative Commons License
Filed under: Uncategorized