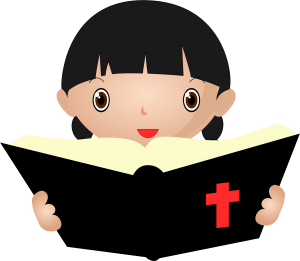 Hi
I am so excited.
For years I've been obsessing about how to make the Bible easier to read, more approachable, more accessible, more understandable. As a professional writer, I understand that most people are going to have a tough, tough time picking up the Bible, starting at Genesis, and plowing their way all the way through to Revelation.
That's why I am so excited to announce a Bible reading plan that will get you through all 1,189 chapters of the Bible without getting you bogged down. But we're not gonna take the Genesis through Revelation route. Instead, I'll show you a whole different way to get every page read.
Here's what I've done. I've arranged the Bible into seven sections, each one centered around a person:
1. Jesus, Author of Life
2. Paul, Transformed Leader
3. Moses, the Man Who Built a Nation
4. David, the Man After God's Own heart
5. Solomon: Magnificence to Decline
6. Isaiah: A Towering Vision of God
7. Daniel: Rebuilding After Disaster
Each of these people will be the focus for seven weeks of reading. You'll read an average of 91 verses a day—or around three chapters—sometimes more, sometimes less.
Less than a year! Keep up with it every day, and you'll read the entire Bible in less than a year. Start today, and you'll finish on December 27, 2018. Miss a day? No problem. Just pick it back up, and keep on trucking.
I've posted the whole plan online. You don't need to sign up for anything or pay for anything. It's all right here…
And could you do me a favor? If you know anyone who would like to read the entire Bible, could you pass this message on?
Many thanks!
Dwight
Filed under: Uncategorized