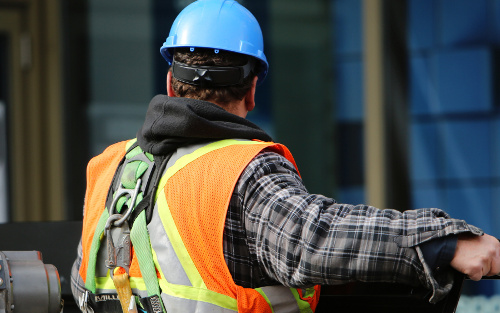 Think Paul, the New Testament apostle who, during seasons of his life, supported himself as a tent maker.
Maybe you go to a job every day, work hard, bring home a paycheck, follow a budget, give generously when you can, invest wisely where you can, make sacrifices, and reap rewards. You earn your own living, pay your own way, plan for the future, and provide for your family.
If this is what God has called you to do, then your experience with money shines a spotlight on the goodness and greatness of God. God values your hard work, your diligence, providing for your family, your sacrificial generosity, your wise planning. These are bedrock values in a healthy society. These are character qualities that mark a man or woman of God.
The danger, however, of living your entire life here is this: It's easy to look at others and assume they are morally deficient because their life experience is different than yours. It's easy to become impatient with those who are struggling, hard hearted toward those who are needy. Another danger is this: When disaster strikes, you may not have learned the spiritual skills needed to sustain you when all your money is taken away. It's easy to put faith in your own ability to provide, instead of putting your trust in God.
Some verses for further study: 2 Thessalonians 3:6-12, Proverbs 10:4, 11:4, 11:28, 12:24, 13:11, Colossians 3:23, Luke 8:14, 12:42, Matthew 6:19-21, 6:24, 7:1-5, Philippians 4:11-13, 1 Timothy 6:17-19, James 2:1-7
We are looking at five different ways Christians experience money.
1. The diligent Christian
2. The Christian living by faith
3. The destitute Christian
4. The prosperous Christian
5. The Christian in financial recovery

Image of construction worker adapted from a public domain image provided by pixabay.
Filed under: Uncategorized