Want to make an impact? Leave a legacy? Share your story or your ideas with the world? I can help you write and/or publish your book.
Do you want to do your part to end poverty? I might have a very unique opportunity for you.
Is God angry? What does it really take to find your way to heaven? Want to hear the voice of God? Learn how to forgive those who have hurt you,? Find inner peace that works in the real world? Overcome guilt or addictions? Lots of help available here.
Have you ever tried to read the Bible, ended up bogged down and confused, then quit and gave up? I know what went wrong, and I can fix it for you.
Are you up for some entertaining and/or inspiring stories? I may have just the thing.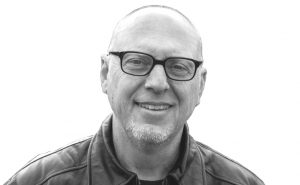 If you just want to fit in and follow the crowd, then you're in the wrong place. I can't help you. But if you don't want to be a watered down version of someone else, if instead you want to be the best version of you, then I offer independent solutions.
You won't find what I offer anywhere else.
I hate platitudes, copycat answers, inflexible bureaucracies. I'm into breakthroughs, paradigm shifts, transformation.
I believe we are connected. Your success is my success. When you win, I win. When you hurt, I hurt.
I'm the author of 25 books; a ghostwriter, editor, publisher; father of four, husband of one; INFJ; O90, C73, E33, A75, N23; Strategic, Responsibility, Belief, Learner, Intellection (Strengths Finder); The Secret Weapon in Sally Hogshead's Fascination Advantage® model; a committed follower of Jesus; enjoying my adventure with God. I'm married to a woman with Individualization, Connectedness, Relater, Restorative, Adaptability (Strengths Finder), and you gotta believe I've learned a bunch from her.
My tag line is Inner Wealth. Most people are chasing pieces of paper printed with green ink. They think toys and trinkets will make them happy. I've discovered that real wealth comes from a different place.
Dwight Clough
PS. Have a question? Ask it here: