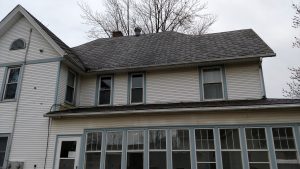 Hello, friends!
In Genesis 12:1 we read, "The Lord had said to Abram, "Go from your country, your people and your father's household to the land I will show you."
So Abram starts a journey, not knowing exactly where he will end up or how long it will take. He only knows one thing: God will be his traveling companion.
And that was good enough for him.
I feel like Kim and I are in one of those moments in our lives. After prayer, we've made the decision to sell our home, even though we don't have a place to move to.
Here's what's going on with that: In 2001 we bought an old (100 year old) house. That same year my business took a downturn, and we've been hobbling along ever since on half the income or less. As time went on, it became clear that we weren't going to be able to maintain this home the way it needed to be maintained. I didn't have the skills, and we didn't have the money.
So I came up with an idea. Why not tear the house down, build a new building, an apartment building, rent out the units, and get the tenants to pay the lion's share of the mortgage? We took that idea out for a spin, and one thing led to another, and instead of tearing down our home, I ended up making an offer on a one million dollar blighted 4.5 acre property down the street with the idea of redeveloping that property.
Understand: I didn't have a cent to my name, but we made an offer, and ended up buying the property—with partners, of course—people with money. We held that property for about three years attempting to put together a viable redevelopment plan. Long story, but our redevelopment plans didn't work out, so we're in the process of selling the property to another developer.
Kim and I should walk away with a little bit of money—not a lot, but some. That's scheduled to close in late summer.
Meanwhile, the insurance company that provides our homeowner's insurance is going out of the homeowner's insurance business. No problem, right? We just get insurance with another company. Not quite. Our roof is too old. Most insurance companies don't want to touch it, and the cost of a new roof is probably going to be about $25,000. That's money we don't have, and with our income, it's money we can't borrow—even if we wanted to. We did manage to find an insurance company, but the coverage is horrible.
About this time, Kim came up with an idea: Why not sell our home and rent it back from the buyer? That gives us time to look for something else.
And what are we looking for?
This is what we want:
1. All on one level. We're not getting any younger. No more climbing up and down two flights of stairs to do laundry.
2. Our own design. There are certain things we want in a house that we're not going to find on the open market.
3. Mortgage free.
What we think that means is this: We need to find some land cheap and build it ourselves. Like with our own hands.
Kim and I have been excited—for decades—about building a home in the country. Finally, it looks like we might have our opportunity…
First challenge: Land. Around here, land isn't cheap. Prices start at $75,000. Way too much for us. So, if you're the praying type, you could pray for that beautiful Divine connection that puts us in touch with the exact right seller at the exact right moment, and all the lights turn green, and we know that we know that we know this is the land God has picked out for us.
We're willing to live in a motorhome while we build, and put our stuff in a shipping container on our land, or whatever.
But, if we're gonna do this, it's gotta be soon. Time marches on. In five to ten years, we'll probably be too old to take this on.
Meanwhile, one of our four children has moved out, and the other three are are talking about doing so. Sally's situation is somewhat more challenging since she plans to be in Australia from July through December, but we'll figure it out.
Abraham Lincoln said, "The best thing about the future is that it comes one day at a time."
Meanwhile, we've spent the last couple weeks getting our house ready to sell. That means hauling away all this stuff we haven't had the money to dispose of. (Crazy thing about stuff: costs money to buy, money to own, and money to throw away.)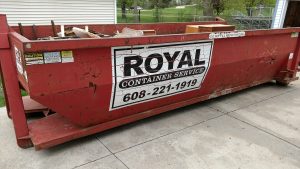 Again, if you're the praying type, you could pray that we get the right buyer at the right time at the right price with the right terms.
If you have any thoughts for us on all of this, feel free to contact me here…
Many blessings, and thanks for your friendship and prayers.
Dwight & Kim