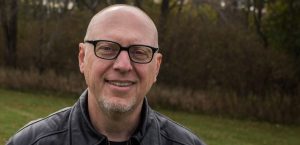 Hi! Dwight Clough here.
I help people experience transformation.
Transformation: an experience where everything changes. The colors are brighter. You feel a thousand pounds lighter. You have power you didn't have before. People who used to bug you can't get at you any more. You have hope where you once had despair. In a place where there was once great pain, there is now peace.
I also help people write and self publish their books
Here's what I share with my friends…

Addiction recovery | Affair/adultery | Anger | Anxiety | Apologetics | Authors | Beliefs/removing disabling beliefs | Bible | Biography/life story | Cancer | Courage | Danger | Deception | Easy/quick read | Evangelism | Faith | Family dysfunction | Fiction/fantasy | Forgiving others | Freedom | Genesis | Gospels | Humor | Identity | Inspiring stories | Jesus | Job | Law and grace | Loss | Love | Marginalized | Marriage | Martyrdom | Middle school | Midlife crisis | Miracles | Missions | New believer | Painful past | Panic attacks | Politics | Porn recovery | Poverty | Prayer | Price | Prophecy | Publishing | Racial reconciliation | Rape/sexual assault | Repentance | Spiritual bullies | Start here | Suffering | Testimony | Transformation | Transformational prayer | Try hard Christianity | Voice of God
Dwight's blog current or previous…
2nd Half Facebook group for people in midlife transition
Friends of Author Dwight Clough Facebook group
Spiritual Self Defense Facebook page
Alternative Church Google+ community
Dwight's personal Facebook page
Right now, we're working on helping out Sally. Here's the info. (Actually, you and other friends have helped us raise another $1,000 offline–so this is coming together very nicely. I thank you. We're about 1/3 of the way there. We'll get there with your help.)

.